TUNISIA: Leading presidential candidate, brother arrested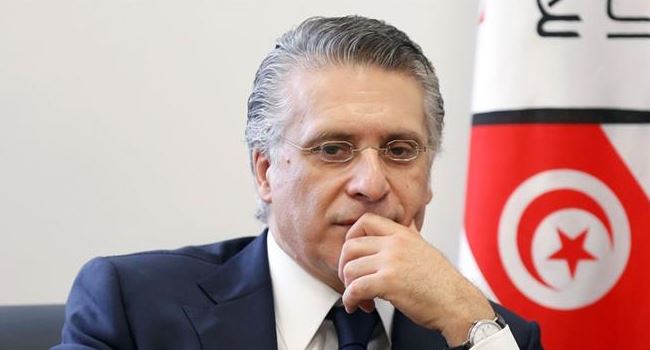 The arrest of 56-year old media mogul and controversial presidential candidate, Nabil Karoui, by security operatives in Tunisia has been confirmed by his political party.
Karoui who is the founder of a major private television channel in Tunisia and one of the main challengers contesting the September 15 election following the death of President Beji Caid Essebsi last month, was arrested alongside his brother.
"About 15 police cars blocked the road and rushed to Nabil Karoui's car before armed civilian policemen asked him to come with them, saying they had instructions to arrest him," Oussama Khlifi, of the media mogul's Qalb Tounes party, said on Friday.
READ ALSO: Sudan swears-in Prime Minister in complex transition to civilian rule
Private radio station Mosaique FM quoted a judicial official confirming that an arrest warrant had been issued against Karoui and his brother Ghazi for money laundering.
Recall that Karoui was earlier charged with money laundering in early July shortly after stating his intention to stand in the polls, but has remained a leading candidate.
Join the conversation
Opinions