Two dead as Benue, Cross River communities resume hostilities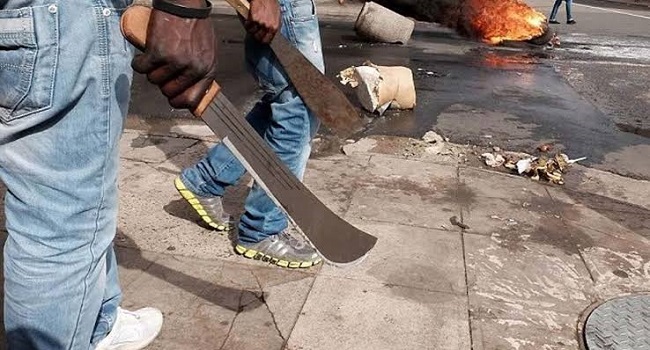 Fighting bewteen Tsar community in Vandkya Local Government Area of Benue State and Obudu Local Government Area of Cross River State on Wednesday resulted in the death of two people in Tsar community.
Fighting broke out on Wednesday between the two Communities that have a notorious history of violent clashes over land matters. Though the immediate of the latest clash is yet to be known.
The Permanent Secretary in the Cross River State Governor's Office, Dr Alfred Mboto and the spokesperson of the Cross River State Policr Command, DSP Irene Ugbo both confirmed the incident
"Security agencies have been deployed from both Benue and Cross River states in the affected areas and normalcy has been restored," Mboto said on Wednesday, adding that dialogue was ongoing among the stakeholders of both communities to bring about a lasting solution.
Join the conversation
Opinions