Uncertainty trails Access Bank acquisition of Diamond Bank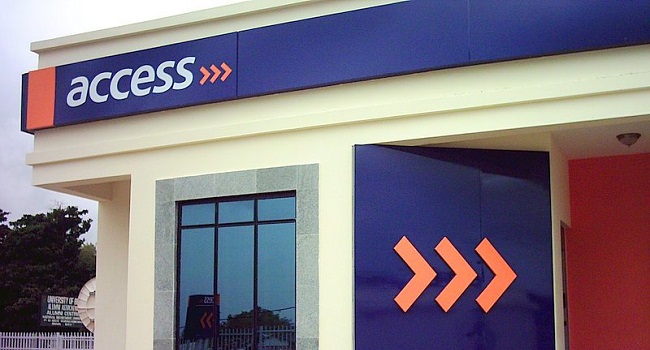 There are conflicting reports trailing the move by Access Bank Plc to acquire Diamond Bank Plc, after denials by both banks that they are in merger or acquisition talks.
While monitored reports, stated that the official announcement of the transaction will be made during the week by the Central Bank of Nigeria (CBN) as the deal is said to have been sealed and awaiting final ratification from the regulatory body, the spokesman for the CBN, Isaac Okoroafor noted that there have been meetings, but the apex bank has not received any formal communication from the parties in that respect.
The acquisition, according to reports, was midwifed by the CBN in a bid to further consolidate the banking industry.
It would be recalled that both Diamond Bank and Access had initially denied that they were in any form of merger or acquisition talks, in a clarification report sent to the Securities and Exchange Commission (SEC).
Read also: CBN says TSA transaction now N13.53trn
However, last week, Diamond Bank announced that it has dropped its international operating licence to focus on national operations following capitalisation issues.
Uzoma Dozie, the bank's Chief Executive Officer, stated this in a statement he released on Friday.
He said that "With this approval, the bank will cease to operate as an international bank.
"The re-licensing as a national bank supports Diamond Bank's objective of streamlining its operations to focus resources on the significant opportunities in the Nigerian retail banking market, and the economy as a whole.
"The change to national bank status also enables the bank to maintain a lower minimum capital requirement of 10 per cent, as against 15 per cent required for international banks."
Diamond Bank's decision to drop the international banking license, followed the sales of its international operations, including the West African Subsidiary and Diamond Bank UK. The sales are in the final stages.
Recall that Diamond bank recorded its worst month on record in November with share plunging to 0.61k per unit on November 30, 2018.
Its Q3 2018 report had shown that the bank was under some financial stress with profit after tax falling from N3.9bn in 2017 to N1.6bn, which impacted the bank's earnings per share, which also dropped sharply from N17 in 2017 to N7 in 2018.
Join the conversation
Opinions