VOTER APATHY: People feel their votes won't count- Dogara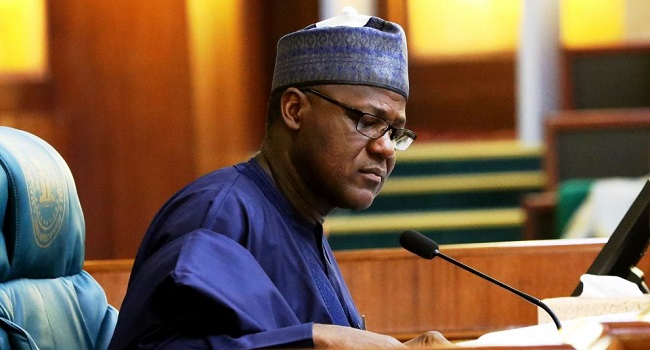 The Speaker of the House of Representatives, Hon. Yakubu Dogara has attributed low turnout of voters for the governorship and House of Assembly elections to lack of trust in the electoral system.
While speaking after he cast his vote in his polling unit in Gwarangah, Bogoro Local Government Area, Bauchi State, the speaker said the apathy was not unconnected to the manipulations that marred the transmission of results from the unit to the collation center during the presidential and National Assembly elections.
The speaker who expressed disappointment over the low turn out of voters said the the credibility of the electoral process had been called to question.
He said, "What I have seen is that there is no mammoth crowd like last election. Some of you were here, you saw the crowd and how many lines were here, it was even a battle to even get to the front, I can't see that kind of crowd and I don't know what is responsible for it, maybe voter apathy.
Read also: ENUGU: APC Gov candidate Eze boycotts election
"Because we saw that in the last election, the problem wasn't the voting, people came out and voted.
"The problem started at the collation level, especially at the ward level. Collation at the polling level was almost done peacefully and concluded in a very transparent manner but at the ward level to the local government level to the constituency level, things started changing.
"So I guess one of the reasons why we have this apathy is that people think their votes do not count and as such, what is the point?
"So they go to the market, they go to the farm, for those who do dry season farming, rather than coming to the polling units to vote because they feel that their votes do not count.
"At the polling units in the last elections, at the polling units, elections were credible but the problem started at the collation and we hope that this does not repeat itself in this election."
Join the conversation
Opinions