My Weekend Experience & Donald Trump's alleged shithole jab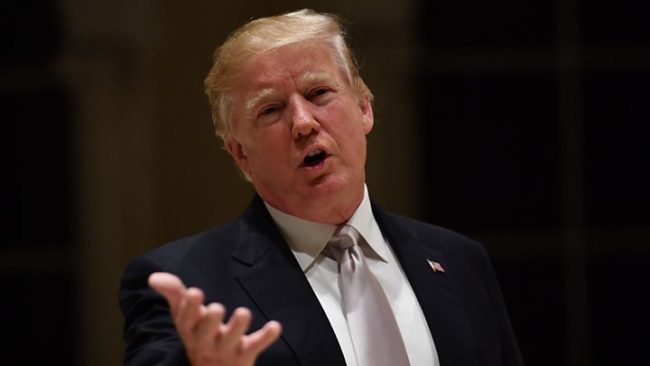 Benjamin Ugbana…
After my experience last weekend and a chat with a staff of tech company Andela, it dawned on me the reason why folks that are based outside Nigeria can barely stay for a month whenever they return home. Just as it is with staff of certain Multinationals who enjoy special facilities tend to see the world as over if anything ever happens to their job.
Friday night was terrible for me. The atmosphere toiled with my emotions, my physical health and dealt with my sense of existence.
The deadline of a week-long project was going to elapse by the morning of Saturday, and having done less than 80% of the job by Friday, I needed to work through the night in order to deliver.
Electricity supply had been a little fair in my area lately, and no matter what happens during the day, PHCN always made power available from 10:30 pm till dawn every night. So I relaxed, channeling free hours of the day to social media trends, with the hope of making life count at night, forgetting that it is easier to predict the scoreline of a Premier League game than the agenda of our power hoarders.
At about 10:00 pm, I was set for work, mounted my laptop on the dining and waited for that red light on the socket to glow at its appointed time as usual. But I sat right there for hours, periodically lending a gaze at the socket but had nothing to show for my efforts.
11:30 p.m, 12:00 midnight, 01:00 a.m, 2:00 a.m, power never show! It's unbelievable that an acclaimed fastest growing city in the continent still suffers darkness at night, I told myself. I had banked on the wrong people, failing to plan ahead of the night, as it was already too late to go out to purchase fuel to power the Generator.
Boy, I was dying. Almost literally. I was under pressure, as I started to sweat. From experience, Nigerian clients don't accept power failure as excuse even though the epileptic power situation in the country is general knowledge. This was why it did feel like heaven when at exactly 2:30 a.m, the ceiling fan started rotating. Light has come. I hopped off the cushion, put on my PC, and resumed work.
Ideas started to flow. Work got off really fast and smooth too. But I had only gone from 80% to 82% complete when power was again interrupted at exactly 2:55p.m. The pressure doubled. The disgust for my own country trippled. I shut down the laptop and angrily retired to the bedroom.
I had to listen to my mind, as it kept on persuading me to sleep, arguing that it was better to lose a few thousands from the job than suffer a heart attack in the middle of the night. I definitely would have regretted staying up, as power did not return until noon on Saturday. And when it did, people in the neighbourhood had the guts to shout 'Up NEPA!'

Read also: OWERRI ZONE: ONE MORE TERM, OR YOU LOSE IT FOREVER
Happening on the day Donald Trump, United States' president, allegedly described African nations as Shithole countries, nothing can be more painful. When I read the news at first, I felt bad that Trump thought of my abode as a shithole. I went on to counter fellow Nigerians who were supportive the notion. But that night, I realized that being patriotic in Nigeria, especially in upholding her honour and glory in international communities, is a perfect definition of hypocrisy.
As I laid there on my bed that night, it was as though president Trump appeared on my subconscious and was recounting my past frustrations as a young, educated adult who lives in Nigeria. He reminded me of one night that it took over two hours to successfully connect to a group video chat with some friends abroad on Skype. It felt somehow when Timothy Aduralere and Chidinma Onyebuchi clapped their hands with big smiles on their faces, shouting "Awww, Ben has finally joined!"
Trump knew I needed to sleep but continued to play with my mind. He reminded me that I claim to be subscribed to a 4G internet service provider, yet I pay so much and get so little. He drew my attention to those times when I've angrily threatened to switch patronage to other 4G providers but ended up not carry out the threats as friends who use the said networks also share similar complains.
Apparently, nothing beats constant electricity and fast internet as far as the average Millennial is concerned. Those two are next to food and shelter in our scale of needs. And against popular opinions, a lot of young persons in Nigeria actually desire to contribute to better the society, but the distractions are just too many. Living in a supposed civil environment and condemned to making provision for every damn thing you use, while people in government are only interested in earning your vote!
I won't blame my selfish mind. I mean, of all the many terrible things that happened during the week and over the weekend across the country, the analysis of Trump's 'shithole' jab was streamlined to my immediate frustrations. Whereas the series of attacks by herdsmen in Benue and Taraba that have left multitudes lying lifeless, followed by the irresponsible press release of the Fulani Nationality Movement (FUNAM) that literally insulted my University degree, and the lacklustre efforts of the Presidency to curtail the embarrassing situation, would have helped to buttress Trump's point even better.
What's more? Apparently, an article is not enough to talk about the many problems we face as citizens of Nigeria on a weekly basis. Time would fail me to begin to rant about the failure of our healthcare system, the uneasy access to education, the poor state of our roads, and unavailability of simple things of life like clean water and good food. I am persuaded that before I'd finish ranting, the fuel in my Generator will have been exhausted, and I'll have to go out and rejoin the queue at the filling station before buying some more.
But ultimately, just as someone suggested in a heavily-liked post on social media over the weekend, the best reaction to president Trump's shithole jab is for the concerned countries to sit up and build, as only summoning US Ambassadors will make no sustainable difference in the long run.
God bless Nigeria.
RipplesNigeria… without borders, without fears
Click here to join the Ripples Nigeria WhatsApp group for latest updates.
Join the conversation
Opinions