What has Nigeria done for Africans lately?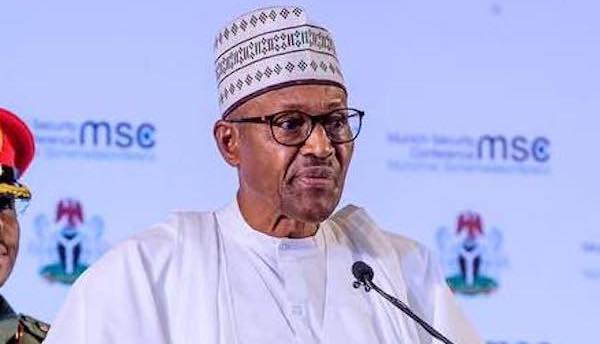 How are the Mighty Fallen? Some Nigerians have made the notorious lists of United States Bureau of Investigation (FBI) recently. There were about 80 of which 72 were Nigerians. It is immaterial where the rest came from or if some assumed Nigerian names, it suffices that most of them were established to be rooted in Nigeria. Anyone that acts as an apologist for these crooks deserved to be called an enabler. They deserve the full punishment according to the law of the land they violated. No more no less.
If African ingenuity were so great foreigners ask: why would a few children of old Empire of Ghana, Songhai, Mali or as recently as the 50s to 70s, of Western Nigeria that was skillfully managed with cocoa income within the same country be arrested for fraud and drug all over the world? Personal gratification of individual success has never moved people as a group or country forward in the history of the world.
The glory and celebration of individual success are vanities, not substantial achievement. While a man can make a difference, it can only happen if that difference can move his people forward. We have to be wary of excessive celebration to spite those left behind. The problem with these Nigerians that have bitterly complained of lack of enabling environment at home is: they lie to themselves and others in an environment they find more hostile than the home they left.
The 80 or 72 Nigerians busted for fraud in the USA have become an embarrassment not only to Nigerians, no matter which part they came from but a shame to Africans at home and in Diaspora. Black is black at the end of the day, that you are American, West Indian or European is secondary. When it comes to crime, no country or people has monopoly to fraud, terror and the stereotypes to go with each. Ask the Russians, Irish or Italians.
Italians suffered and lost privileges in Europe and America based on Mafia stereotype. It took the dedication of American Italians and Italian Government to curb the outrageous greed, murder and human sacrifices at the altar of blood loyalty to gangs. Nigeria and Nigerians must stop pointing fingers and deal squarely with the cancer that is destroying the moral fiber of the society. The days Africans are known for only white collar crimes outside are gone. Nigerians are committing crimes that attract death penalty outside home.
Some, see themselves as Madoff, Milken or Boesky on Wall Street that got away with big white collar crimes. There is no excuse to commit what is known as an abomination at home, outside under the justification that they did worse to Africa. These crooks deserve the full weight of the law. They claim foreigners commit worse offences in Africa with the full cooperation of our leaders and politicians. Why blame foreigners for the selfish greed of those that sold you out?
However, those that hardly know the blemishes of their own country, Mafia, terrorists and gangs in the city they live in, or basked in financial acrobatic manipulations to defraud
Africa; cannot be expected to paint or define Africans with their lack of world or foreign awareness. It is easier to point out the faults and weaknesses in others while hiding the same within yours because they cannot pass the color bar or blend in easily.
Read also: Why we are failing as a nation
There are many opportunities yet to be discovered and explored in Africa and our universities must lead the way, not only in solving crimes but innovative ways of keeping our youth busy. We may not be paying enough attention to researchers in many of our universities. If each university comes up with a novel idea that is implemented within its community, it could be expanded and extended to the village, town or the city of its location.
Africa still has the biggest laboratories in the world. Professors and students always complain of equipment that have broken, too old or that they need new imports as if the factories that make this equipment cannot be established in Africa after 60 years of Independence. Our forests are vast and wild, yet medical science students do not use them as laboratories for local discoveries for drugs, curing infectious and this mental disease of greed our youths "inherited".
None of these are new to our university professors in Arts, Business, Medical and Engineering sciences but most have been taking Governments funds since the sixties without enriching the communities they serve. The problem with our youth starts in communities and we have to join hands together in solving problems that have gotten out of hand and come back to haunt us.
Very few black men succeed outside Africa without being clean like an angel and working twice or thrice as hard, as those they met there. If we turn our countries into derogatory words, we learn from them, which country would tolerate or accommodate crooks coming to destroy their people. Some of these people may be gullible or even greedy, it does not prevent their governments from applying the weight of the law against those taking advantage of them.
There was this man of God and a Reverend that has been praying for money to rebuild his church, he said. When he got a letter from Nigeria about a large deposit in American Bank that needed fees for a lawyer and other expenses to recover, he obliged. He sent money from America to Nigeria to recover money in American bank! Haba Barawo!
Foreigners will still protect their own and recover as much as they can for them. If your own governments and leaders refuse to do the same at home because they are complicit, it is Africans problem, not foreigners that escaped consequences or punishment and walk free!
Let us face it, crime in Nigeria has degenerated to the level where we do not call it abomination anymore. We used to call almost every immoral character, forbidden. The rational has changed. We now justify our crimes and point to that of others based on ethnic group. We compare those awaiting death penalty in Saudi Arabia to those in Asian countries. Some even claim those committing the same crimes with years in jail are better than those facing death.
Yet, when the death bodies are released to be sent home or criminals finish their prison terms, they celebrate and call for church service. How have we fallen!
Farouk Martins Aresa ….
Join the conversation
Opinions
Support Ripples Nigeria, hold up solutions journalism
Balanced, fearless journalism driven by data comes at huge financial costs.
As a media platform, we hold leadership accountable and will not trade the right to press freedom and free speech for a piece of cake.
If you like what we do, and are ready to uphold solutions journalism, kindly donate to the Ripples Nigeria cause.
Your support would help to ensure that citizens and institutions continue to have free access to credible and reliable information for societal development.