XENOPHOBIC ATTACK: We've a clueless general who does 'nothing to protect us' —Omokri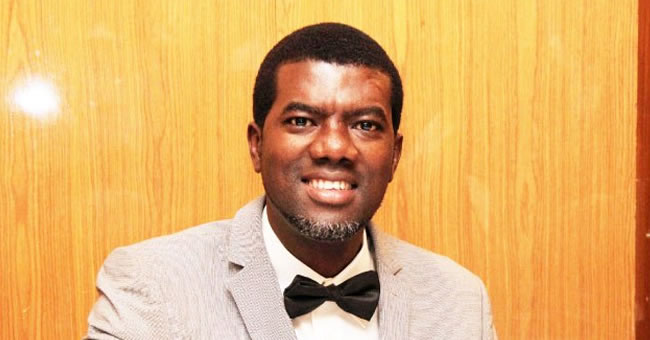 Former aide to ex-President Goodluck Jonathan, Reno Omokri has listed some of the measures President Muhammadu Buhari could adopted to end the xenophobic attacks on Nigerians in South Africa (SA).
He however regretted that the Nigerian leader would not adopt those measures because he "is clueless."
Omokri, who listed the measures to include invoking morality clause on MTN, imposing tariffs on SA goods and services in Nigeria, added that Buhari allegedly chose no urgent step to end the killings because Nigerians affected were mostly the Igbos.
South African citizens' attacks on non indigenes in the country had worsened in recent times. Many Nigerians had been killed and several had their shops and business offices burnt down.
Reacting in a Twitter post on Tuesday, Omokri wrote:
"General @MBuhari is NOT bothered about the KILLINGS of Nigerians in SA because he feels that most Nigerians there are Igbos. They are 5 percenters. If he wanted to, he could act fast. Remember how fast he acted with Zainab Aliyu in Saudi Arabia?
"There are several things General @MBuhari could do if he TRULY was outraged by the killings of Nigerians in SA. There is a 'MORALITY CLAUSE' in MTN's license. He could invoke that. When SA feels the financial pinch, the killings would stop INSTANTLY.
"Also, General @MBuhari could lift from the @RealDonaldTrump
playbook and impose TARIFFS on SA goods and services. We buy more from them than they buy from us. It would HURT their ECONOMY and they would stop the killings FAST. But Buhari is CLUELESS!
"Another thing the CLUELESS General
@MBuhari should have done by now is provide a plane to airlift vulnerable Nigerians from the hotspot in SA. Our embassy should also open their doors for the vulnerable to seek shelter in. But Buhari has done NOTHING!
"South Africans have boldness to call us CRIMINALS because General @MBuhari first called us CRIMINALS. Buhari is not the SOLUTION. He is the PROBLEM. The main PROBLEM. He INSPIRES South Africans to treat us as they do. He even called our youths Lazy.
"But apart from TALK, General @MBuhari has done NOTHING. Not even issue a TRAVEL ADVISORY! If South Africans were killing HERDSMEN's COWS, you would have seen speed of action! If Saudi Arabia was arresting TRAMADOL suspects, Buhari would be SUPERMAN!
"Human memory is short. Instead of packaging and repackaging LIES for Nigerians, General @MBuhari
and Lai Mohammed could have redeemed themselves by holding a press conference to remind South Africans of the billions Nigeria spent fighting APARTHEID.
"Yesterday, General @MBuhari sponsored miscreants to protest against @BorisJohnson and @UKInNigeria over the P&ID $9.6 billion judgment, but he has remained SILENT over the killings in SA because MONEY is more important to him than Nigerian lives.
READ ALSO: ASO ROCK WATCH: 'Fake Buhari' in Tokyo; When IPOB, Kanu took the rest of us for fools
"Nigerian children grew up singing songs by Onyeka, Majek and Ras Kimono, condemning APARTHEID in SA. Today, Nigerian kids watch South Africans sing songs condemning Nigerians. Worse, we have a CLUELESS General @MBuhari who does NOTHING to protect us.
"@NelsonMandela lived in Enugu for 6 months while on exile from the SA govt. @Google it. Thabo Mbeki lived in Lagos for years. Thousands of South Africans schooled in Nigeria in Nigerian govt scholarship. Nigerians don't deserve the treatment from SA."
Join the conversation
Opinions