Tunji Bello – Cacophony of a ghoulish bard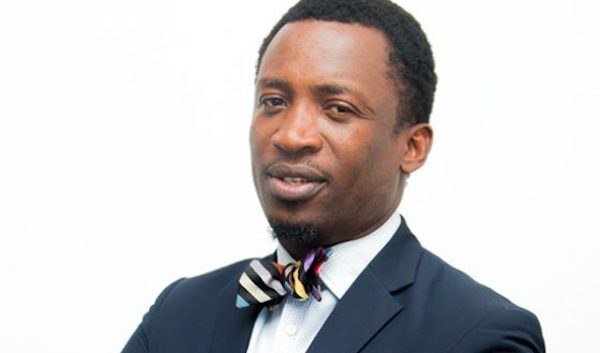 By Joseph Edgar…
Some of us grew up with the adventures of Asterix and his friend Obelix. They had a third who was the Bard and who fancied himself a good singer. His songs were awful and irritating to the ear. So most times he usually gets tied up in an effort to stop the noise.
That is how I have seen this latest treatise allegedly penned by this my senior colleague who until yesterday was the Secretary to the Government here in Lagos. His position came across as a screeching from the ghoulish bard triggering the strong urge to mute him even though not in the way the ghouls muted their bard but in a way that would save us from this self-serving and utterly annoying position.
In the write up, he was said to have claimed that the administration was the worst since Jakande, and was full of discontent for his immediate boss, saying that he lacked, amongst others, emotional intelligence to run an all-encompassing regime.
His write up, to say the least, was nauseating and almost led me to puke. Where are the men that once led us? Whatever happened to them and why did they go away leaving us with these kinds of quislings who crawl under the tables of their masters to get the crumbs that fall below and who are forever willing to sell their mothers into prostitution for a morsel. These are the people we now are left with as leaders. Sad.
I once met him. It was at the Asiwaju's house. I had gone to sell my idea of writing a biography of the great man albiet from a humorous and tongue in cheek perspective. He must have liked the idea because I got invited into his house where I met him for the first time in my life. As the Asiwaju was busy running from one meeting to the other, I noticed this person. His nose very prominent, crawling and snuggling all around the Asiwaju. His folly was apparent and his fakeness was glaring. Even from were I stood, I wondered why a full grown man would be that submissive to the point of almost serving drinks to people far younger than he was. Well, I thought he would have been one of the domestic staff but his expensive Agbada quickly took that out of my mind.
Anyways, the Asiwaju detoured towards me, not wanting to keep me longer than expected, stretched his hands to shake me. I quickly introduced myself and told him, in my two minutes, my mission. He remembered and stated that he had been told and he liked the idea. He handed me over to his media team and asked them to work with me, and as quietly as he came, he left.
My person seeing all these must have thought that I was the Prince of Monaco. He quickly slid towards me and with spittle dribbling from his mouth introduced himself and mentioned he was the SSG. I was really shocked, that was a big post and here was I thinking he was the gardner or cook from the way he was genuflecting all over the place. I greeted him back and introduced myself. He gave me his private numbers and said I could call him at anytime of the day if I needed anything from him. While talking to me, he was watching to see if the Asiwaju was seeing him talk to this royalty. You know that thing we call eye service. I was so flustered that I walked past him the way you walk past five day dirt in the dustbin.
So here was the man, who after serving since 2015 was all of a sudden talking about whatever it was he was jabbering about in the statement they have said he issued. This does not come to me as a surprise because it goes in line with what I saw that day. A two faced Janus character with really no principles and a will to stand on 'its' two feet.
A man will serve that long, sit in the meetings at the highest level, be part of a concise decision-making system as technically the number three man and now come out after the tenure to make that kind of statement? Shows once again the kind of leaders we have. This one has never heard or seen politicians who have resigned because they could no longer serve in good faith. This one has never heard of principle-centered leadership but the anywhere-belle-face type of politics which seems to be the ethos of the day.
I wish him well as he carries his emotional intelligence to other endeavors befitting this our Cacaphonix the Yoruba Bard.
Join the conversation
Opinions
Support Ripples Nigeria, hold up solutions journalism
Balanced, fearless journalism driven by data comes at huge financial costs.
As a media platform, we hold leadership accountable and will not trade the right to press freedom and free speech for a piece of cake.
If you like what we do, and are ready to uphold solutions journalism, kindly donate to the Ripples Nigeria cause.
Your support would help to ensure that citizens and institutions continue to have free access to credible and reliable information for societal development.