BUSINESS REVIEW: How tech is reducing unemployment in Nigeria. We examine the Andela story and its impact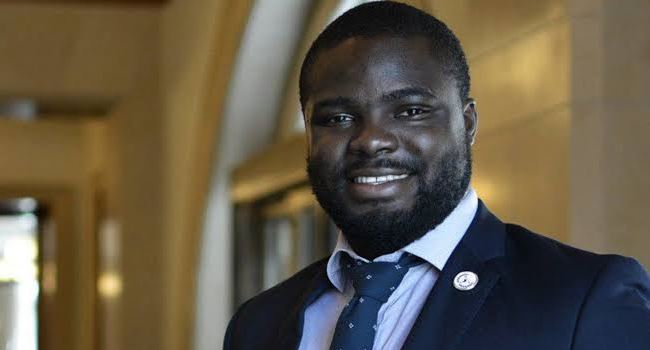 A corporate narrative on how tech, like a lady, seductively gained entrance into Africa's largest economy;  romanced with the youth; and got a handsome number of them horny via job placements and international opportunities.
After about 5-10 years struggling to own a sizeable count of programmers; Nigeria, between 2010 and 2013, was eventually proud to lay claim to few professionals who were not only savvy but also ready to return home to test waters, and -perhaps, to make some bulk as businessmen leveraging on the untapped talents in Nigeria.
Before then, IT related projects were often contracted out to foreign, established tech companies who deploy staff officers to execute; manage; or sometimes train local computer scientists to maintain.
Although, the Indian-born National Institute of Information Technology (NIIT) had been around for about 15 years before this period, the flame of revolution that gutted the tech space in Nigeria around 2012-2014 came with a bang and magnitude enough to propel a space rocket. More graduates and undergraduates began to see future in tech and commenced taking courses to integrate into the new world.
Soon, the concept of education also began to change. And, some Nigerians started shifting like citizens of western countries from religious insistence on college degrees to job skills through increasing tech appreciation. A university student can learn I.T skills even though his university degree is in biology, or even physiology.
In May 2014, now leading software developers grooming company, Andela, was founded on a success of the collaborative effort of Christina Sass, Nadayar Enegesi, Ian Carnevale, Jeremy Johnson, Iyinoluwa Aboyeji, and Brice Nkengsa.
Tech-rider Iyinoluwa Aboyeji
Together with other co-founders, Iyinoluwa returned to Nigeria in the vision to help multinational companies gain access to more skilled software developers as they were in shortage. Like any commodity in shortage, available programmers were quite expensive as a result of this scarcity.
Between 6 to 12 months, Andela scaled, got more visible and became an African tech initiative identifying talents and training potential professionals on various tech skills such as mobile development, data visualisation, SEO, SEM, UX/UI, etc.
Before long, there was a jump in the numbers of developers, designers and bloggers. Thanks to this effort, other IT related professions equally rose, admirably. Within the country, junior developers began designing products to solve local challenges. This gave rise to younger CEOs and product managers. Decagon, Stutern and others joined the Andela stem.
The business model
The common strategy for these firms was to train prospects on market relevant skills and then outsource to firms needing their expertise in the US, UK, etc. From Andela to Decagon to Stutern, they shared a common model.
Decagon, for instance, pegged its training tuition at N2 million or its Learn-Then-Pay-Later option where upfront isn't necessary but repayments are made after the program at a 20% premium when prospects must have been working. This was how more people were absorbed and converted.
Tech and unemployment
Before 2016, Nigeria had become a spotlight for talents and bids came for their services across the globe. Some who did not relocate to work directly with their employers upon securing a job, established back home as freelancers while working remotely.
Small scale tech institutes also emerged –training young developers especially around major Nigerian higher institutions. In addition, tech hubs began to spring up, and today, Nigeria play host to some of the best hubs on the continent. This also accelerated knowledge transfer and helped beat workspace cost. Aside beating down workspace cost, bootcamps created an avenue for ideas to meet investors and collaborators. CcHub, Wenovation, NG_Hub and nHub are but a few to mention.
Read also: BUSINESS REVIEW: Nigeria's 2020 debt servicing cost in safe zone but economy risks stagnation. Here's why
In order to keep developers abreast of opportunities in the industry, various online facilities emerged. Ventures Capital, for instance, took up the mandate of connecting startups to investors and mentors while Techpoint Africa started pioneering initiatives to keep the industry in the know of trends through event hosting or simply weaving and publishing contents around tech features and latest triggers.
The radical transformation
Ever since the growing trend of tech appreciation vied upwards, more businesses began to deploy it to solve problems and simplify complex situations. This resulted to the transformation that greeted businesses embracing the automation of process to save time, reduce stress and increase efficiency.
Today, virtually, all companies have an IT department where IT experts are employed to manage various processes. From education to manufacturing to transportation to marketing, tech has been infused into their stream of operation and now seemingly indivisible. Hence, calculating its impact on the reduction of unemployment becomes easy.
Tech is swallowing the world
If tech were an animal, it would probably be a whale, hoisting sharks into its canal. Banking, these days, is fast becoming a pocket affair. You nearly can do everything without stepping into the banking hall. Same for most flight processes, you can book and follow up on boarding and all.
And, due to the fact that humans, no matter how negligible the count is, are the brain box behind these processes; employment has swelled. In Nigeria today, having produced first-class Software Developers, Computer Systems Analysts, IT Managers, Information Security Analysts, Database Administrators, Web Developers, Computer Network Architects; unemployment, gradually, has been affected, relatively.
The most incredible aspect is the influx of tech entrepreneurs who are delving into business after successful careers as tech workers, employees.
The 400 foot soldiers termination
With an encouraging potfolio, tech has established an admirable profile and substantially contributed to the economic narratives of Nigeria, and Africa by extension.  The media has also become more aware of its impacts and began monitoring its perspiration via organic features and corporate documentations.
Little wonder when Andela recently downsized by laying off 400 junior developers, the world was shocked as the industry thought to be helping in the unemployment fight seemed stripped of its armour. Fact remains, however,  that Andela might have downsized but the tech industry did not as tech is omnivorous.
Almost immediately, the electronic payment gateway company, Flutterwave, hosted a job-fair for these 400 junior developers. Since Africa is desperately in deficit, developers can easily create value and stay relevant to keep going. And, while encountering challenges isn't solely a thing of  the  IT industry,  tech is quickly flourishing against odds, and about the only answer to Africa's unemployment's nightmare.
Join the conversation
Opinions
Support Ripples Nigeria, hold up solutions journalism
Balanced, fearless journalism driven by data comes at huge financial costs.
As a media platform, we hold leadership accountable and will not trade the right to press freedom and free speech for a piece of cake.
If you like what we do, and are ready to uphold solutions journalism, kindly donate to the Ripples Nigeria cause.
Your support would help to ensure that citizens and institutions continue to have free access to credible and reliable information for societal development.