BUSINESS REVIEW: 13 quick steps Nigeria must take to attract quality foreign direct investment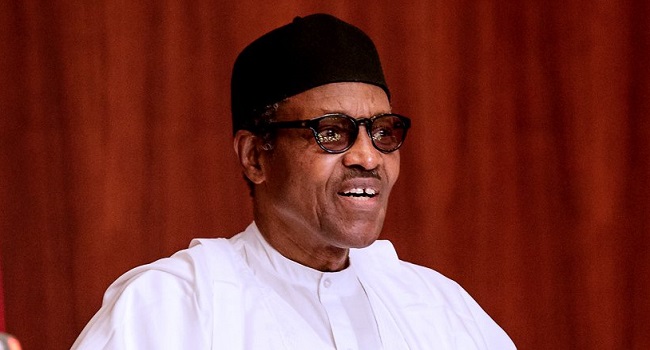 The two leading global economies, the U.S. and China, have succeeded in maintaining a high profile through creating a space that encourages business growth and building alluring cities that attract investors from the outside.
While Nigeria is struggling to maintain a GDP profile of $397.30 billion, according to stats as of 2018; the U.S., as early as 2017, already sits on an intimidating $19.39 trillion in nominal terms, a figure that has been projected to hit $21 trillion by 2019.
The Chinese miracle
Between 1980 and 2019, approximately 40 years, China has recorded a feat that positions it competitively to displace the U.S. economy. In fact, some analysts believe that China might achieve this in 4 years, going by it growth plan.
From a slim GDP of $305.35 billion in 1980 when size of the U.S. economy was $2.86 trillion, the Chinese government has successfully climbed up on the ladder. What we now have is a China with an average 10% annual economic growth, with a GDP pegged at $12.01 trillion in 2017.
How did China get there?
China, in 1978, entered into its market reform agenda, investing in the creation of enabling environment for businesses to thrive by involving the de-collectivization of agriculture, the opening up of the country to foreign investment (the focus of this review), and permission for entrepreneurs to start businesses.
This would not have been possible without China's decision to embrace and gradually build a highly-developed and technologically-driven manufacturing sector. Today, China is cited as the world's manufacturing capital.
The place of foreign investment
It is enough reason to seek foreign investments given its advantage position in rapidly scaling up an economy, the case of what we discovered in China. Be it in form of an ordinary foreign portfolioinvestment (FPI) or a major foreign direct investment (FDI), most advanced countries push to attract as much as possible to balance their economies.
When a country attracts Quality FDI, experts believe that such economy will witness the creation of decent and value-adding jobs, record a general enhancement in the skill base of the nation, facilitate the transfer of technology, knowledge and know-how while boosting competitiveness of domestic firms and enabling their access to markets. Aside this, foreign investments lead citizens to operate in a socially and environmentally responsible manner.
The U.S. and China have harnessed this disposition to sweep in a fortune worth billions of dollars, earning them respect as super powers today. According to the World Bank, the United States and the United Kingdom, as of 2016, were the world's biggest recipients of FDI. It reported then that the U.S. had FDI net inflows of $479 billion, while the U.K. received $299.7 billion –and, China, not doing badly, with $170.6 billion to its profile.
Coming home
Available stats revealed that Nigeria's Foreign Direct Investment (FDI) has only increased by $909.5 million in Jun 2019. This, according CEIC DATA, is a drop compared with the increase of $1.2 billion in the previous quarter.
CBN, in June 2019, has revealed that the total capital flows to Nigeria, from January to May 2019 stood at $14.2bn, where FDI accounted for $2.87bn. Against this backdrop, for an opportunity to attract more investments from the outside, a lot has to be done internally by the government.
What must Nigeria do to secure votes of foreign investors?
Understanding that no country has ever recorded success by sitting back or feigning hostility is important. To develop, hence, is to deploy both human and capital resources to work.
In doing this, some harsh policies need to be reviewed while some need to be discarded completely as they serve to the disadvantage of the country. The Nigerian government can, thus, take a leaf or two from these republished expert recommendations from scholars at the London School of Economics (LSE) in a review on strategies to attract quality foreign direct investment for developing countries.
1. Open markets and allow for FDI inflows. Reduce restrictions on FDI. Provide open, transparent and dependable conditions for all kinds of firms, whether foreign or domestic, including: ease of doing business, access to imports, relatively flexible labour markets and protection of intellectual property rights.
2. Set up an Investment Promotion Agency(IPA). A successful IPA could target suitable foreign investors and could then become the link between them and the domestic economy. On the one side, it should act as a one-stop shop for the requirements investors demand from the host country.
On the other side, it should act as a catalyst in the host's domestic economy, prompting it to provide top notch infrastructure and ready access to skilled workers, technicians, engineers and managers that may be required to attract such investors (Moran, 2014; Barnes et al., 2015; Harding and Javorcig, 2012).
Moreover, it should engage in after-investment care, acknowledging the demonstration effects from satisfied investors, the potential for reinvestments, and the potential for cluster-development because of follow-up investments.
3. Think carefully about sectors/activities to be targeted. Investment and location decisions of suppliers may be dependent on those of prime multinational investors in the host economy (McKinsey, 2001; Javorcik et al., 2006).
4. Put up the infrastructure required for a quality investor: such as sufficient close-by transport facilities (airport, ports), adequate and reliable supply of energy, provision of an adequately skilled workforce, facilities for the vocational training of specialised workers, ideally designed in cooperation with the investor (Ibid.).
5. Strengthen backward linkages from FDI into the indigenous economy. Allow for the competitive pressure of foreign entrants on their local suppliers to raise competitiveness of the latter (Rhee et al., 1990), and allow for multiple forms of direct assistance from foreign to domestic firms, in the form of training, help with setting up production lines, management coaching regarding strategy and financial planning, financing, assistance with quality control and introduction to export markets (Javorcik and Spatareanu, 2005; Blalock and Gertler, 2008; Godart and Görg, 2013; Görg and Seric, 2016).
6. Encourage spillovers from FDI into the indigenous economy. Local firms set up by managers who had started in multinational firms are more successful and more productive than others (Görg and Strobl, 2005).
Managers of local firms gain knowledge of new technologies and marketing techniques by studying and imitating their multinational competitors (Javorcic and Spatareanu, 2005; Boly et al., 2015). Similarly, worker movements from multinational to local firms spread knowledge and skills.
Read also: BUSINESS REVIEW: Here is why Nigeria after 59 yrs of independence still largely depends on borrowing
7. Encourage first-time foreign direct investors. Foreign firms that are not already part of an extensive network of subsidiaries are readier to accept linkages to domestic suppliers (Amendolagine et al., 2015).
8. Encourage foreign direct investors from diaspora members. These are also more likely to generate linkages to domestic firms and contribute to the internationalisation of the host country (Boly et al., 2014).
9. Provide access to credit by reforming domestic financial markets. Setting-up a business-friendly financial system helps indigenous firms to respond to challenges and impulses from foreign entrants, to self-select into supplier status, and to thereby grow and prosper (Alfaro et al., 2009).
10. Set up a vendor development programmeto support the match making process between foreign customer and local supplier. To strengthen the capacity of the domestic economy, it may offer financing opportunities to indigenous suppliers for required investment on the basis of purchase contracts from foreign buyers (see the Local Industry Upgrading Program (LIUP) of Singapore), or reimburse the salary of a manager in a foreign plant acting as a talent scout among domestic suppliers (see the example of the Singapore's Economic Development Board).
11. Shape Export Processing Zones(EPZs) in a way that they spearhead into the domestic economy. Avoid EPZ regulations discriminating against the creation of local supplier relationships.
Set up a secondary industrial zone for local suppliers, be it as a geographical site adjacent to formal export processing zones, or be it as a legal status allowing for easy foreign-domestic linkages with, for example, databanks and "marriage counselors", to assist in supplier selection (Moran et al., 2016).
12. Refocus the "Who Is Us?"perspective and address related concerns adequately. "Us" should be understood as the firms that are most beneficial to the domestic economy irrespective of the nationality of their owners. Therefore, the firms that create the highest-skilled and highest-paying jobs, the least-expensive products, and the most competitive exports are considered "Us" (Reich, 1990).
13. Be patient and rely on the gradual structural transformationof the domestic economy. Investors may come in waves. For example, first, investors in thermionic tubes, valves and transistors, then, in television and broadcasting systems, and finally, in computers, computer peripherals, and data processing systems.
Along such avenues, FDI may contribute to diversifying and upgrading domestic production (Amendolagine et al., 2013; Moran, 2014; Barnes et al., 2015).
Final words
Nigeria needs a business dedicated leadership system that understands how to diagonise the malaria of corporate economics. Without this, Africa's most populous nation might continue to merry-go-round in circles of failed successions or soon lose its place in the current ranking as Africa's largest economy to the rivalry of South Africa or Egypt.
By Ridwan Adelaja…
Join the conversation
Opinions
Support Ripples Nigeria, hold up solutions journalism
Balanced, fearless journalism driven by data comes at huge financial costs.
If you are motivated and passionate about building a global society, founded on justice, equity, fairness, transparency, accountability and superior knowledge, kindly consider donating to Ripples Nigeria's solutions journalism.
Your support would help to ensure that citizens and institutions continue to have free access to credible and reliable information for societal development.