OPINION: Elections may have divided us, but Africa's destiny rests on Nigeria's unity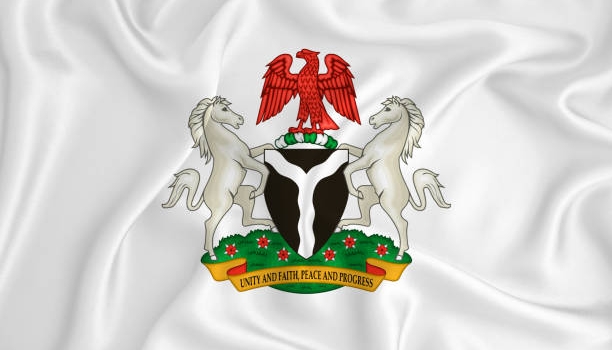 "Africa unite. Because we're moving right out of Babylon and we're going to our Father's land. How good and how pleasant it would be before God and man to see the unification of all Africans. As it's been said already, let it be done. We are the children of the higher man" Bob Marley (1979).
Most Africans states share similar legacy of slave trade and colonialism. Many keen observers of events have argued that post-colonialism has actually ushered in neocolonialism. African countries have been fragile, fragmented, and often unstable no thanks to their mismanaged cultural multiplicity, incessant military coups, political instability, underdevelopment, and difficulty in entrenching democracy. In some countries where it seems democracy has survived for long, the reality is either a one-party democracy like in Botswana or a seat-tight brand of democracy like in Cameroun, Zimbabwe, and Namibia. African Union (a successor to Organization of African Unity), which was supposed to be a galvanizing front for all states, has had its difficulty in achieving significant success. The Northern African countries preferred alignment with the Middle East as evidenced by their strategic alliance in MENA – Middle East & North Africa— than the AU. The Anglo and Franco African states' dichotomy in trade and foreign policy is short of any pan-Africanism. Eastern and Central African states' philosophy is totally different from those of Southern Africa. However, Africa remains blessed with potential of natural resources and population. But unfortunately, the poverty and deprivation on one side, and exploitation (in relations with the West and other powers, and resource-wise) on the other, remain a common denominator in undeveloped Africa with so much potential.
Can Africa ever be united with these obvious divisions among member states and their external partners? Nigeria is the largest country in Africa and is often referred to as "the Giant of Africa" not just by population but also by economy. One would wonder how feasible African unity is, when her largest country is constantly on grappling with division. Today, "the giant of Africa" needs unity now more than ever. Unity from the unfolding dangerous ethno-religious narratives pitching one side against the other as a result of recently concluded 2023 elections. No doubt, ours is a society big on religion and ethnicity, and our union and political history have fundamental issues that need to be addressed; but I believe over the years, we have managed to forge ahead, and significant progress has been made.
First, we must acknowledge that nation-building is not easy. More so, democracy is difficulty in an underdeveloped country like ours. Our peculiarity of diversity in the forms of tribal/ethnic and religious plurality presents another interesting challenge for leadership and followership alike. I believe we have fundamental differences like other multi-cultural societies. Though we have been bedevilled by dangerous legacy of not-so-good political events of 1954, 1960, 1966, 1979 and all others that followed in our history, one would expect us to have gained closure and forged ahead with unity in diversity. Our mutual mistrust for one another, embodied by the bloody coup and counter-coup of 1966, and culminating in the regrettable and needless civil war, colours the dark pages in our history that keep dividing us despite the significant progress we have made together. It is time to forgive one another, embrace one another and coexist peacefully and responsibly in order to chart a new course going forward.
The 2023 elections have further pitched our people against one another especially between the Igbo ethnic group of the southeastern region and their Yoruba friends of the southwestern region. The beast in most people was let loose, relationships were damaged, and partnerships severed.
READ ALSO:OPINION…MAY 29: Where next Nigeria?
Regrettably, many respectable people whom much is expected from were not immune to making inciting statements. Abuses, accusations, bullying and name-calling, verbal assaults on the social media for having or not having a particular opinion were on full display. Nearly all of us has had one bruise or the other. Let's all pause all these verbal attacks and counter-attacks for 24hrs. We need to take a deep breath and reflect on how far we have come and realize how we are all gradually gravitating towards anarchy. We should remember how similar divisive narratives and tension precede civil wars. Several past similar post-election and ethnic crises in Kenya, DRC, Zimbabwe, CAR, Rwanda, and Angola should give us reasons to think. NOW IS THE TIME TO STOP ALL THESE. The energy we've all dissipated and the enthusiasm we've shown reaffirm our collective belief in our country and our quest to better it. Politics is a contest of ideas and alternatives to public affairs and governance. But our world view and political ideologies can be different, and as such our difference in political choices. Elections have come and gone. Winners and "winners" have emerged. Those who have genuine reasons to seek redress are already approaching various courts and election tribunals. Our elections are far from being perfect, but regardless, we have made progress with innovations like the iREV and BVAS. There is always room for improvement and we can only hope for better days ahead. The misinformation, fake news, and rather unfortunate irresponsible and inciting comments about these elections from those who should know better are baffling and condemnable to say the least.
It is true that we are in the age of information explosion, with improved access and media freedom. The world is in the hand of all that now have access to the internet, almost without limitation. There's indeed information explosion, but what is unbelievable is shortage of knowledge. But like anything that's free, this access has its advantages and shortcomings. These days, everyone has become a journalist or publisher creating tons of diverse content and putting them on fast-moving internet-based media platforms deliberately or otherwise without deep reflection and consideration of the bigger picture or any responsibility whatsoever. Propaganda, misinformation, disinformation, religious and tribal sentiments always rent the air during any major national events like elections. Pre- and post-election periods, the blogosphere is filled with slurs and conversations that promote hatred and divisiveness. What we have experienced on all social media platforms in this 2023 election is dangerous for a country in dire need of unity.
Leaders of thought across all divides in government, business, religion, tribal groups, need to rise up to their responsibilities. She bi won ti e ni awon agba ki wa loja kori omo tuntun wo (Leaders cannot stand by and watch while things deteriorate). Parents should rein in their children, family heads should address their families, religious leaders should use their sermons and preaching to build peaceful coexistence and calm nerves. Government agencies like National Orientation Agency at the centre and across states and local governments should live up to their responsibilities.
For a multiethnic country like ours, we may need to rethink our system. A regional system may better suit us than a unitary system. A true federalism operated by United States of Nigeria in peace and harmony should be considered instead of regional secessionist calls from the East (IPOB) and most recently from the west (The Yoruba Nation Agitators).
The time to heal is now. Enough is enough. Political leaders should help douse this tension regardless of the need to seek legal redress on the elections. We need a country to call ours. The leaders also need a country to govern and lead. We should embrace ourselves and forge a new beginning. The legendary reggae musician, Bob Marley's advice for Africa to unite, far back in a record in 1979, has become a pressing theme for us now in our country– Nigeria.
AUTHOR:Wale Ajayi
---
Articles published in our Graffiti section are strictly the opinion of the writers and do not represent the views of Ripples Nigeria or its editorial stand.
Join the conversation
Opinions
Support Ripples Nigeria, hold up solutions journalism
Balanced, fearless journalism driven by data comes at huge financial costs.
As a media platform, we hold leadership accountable and will not trade the right to press freedom and free speech for a piece of cake.
If you like what we do, and are ready to uphold solutions journalism, kindly donate to the Ripples Nigeria cause.
Your support would help to ensure that citizens and institutions continue to have free access to credible and reliable information for societal development.