I'm not against BBNaija show, but…. —NCAC DG Runsewe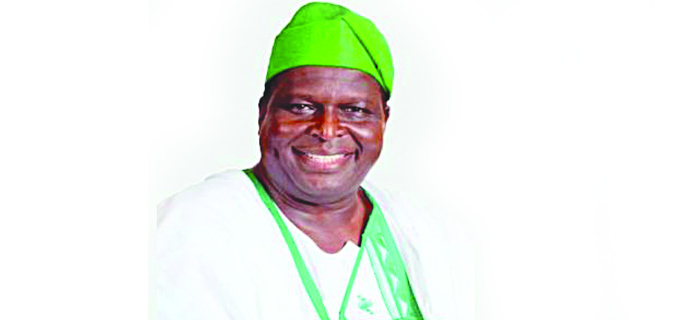 The Director-General of the National Council for Arts and Culture (NCAC) has reiterated his distaste for the sexual content on display in the ongoing 2019 Big Brother Naija reality TV show currently airing on DStv.
Runsewe who was clearing the air on what he said about the programme when news broke on Monday that the NCAC was pushing for the signing into law of the 2008 Nudity Bill, in a bid to ban the reality TV show, said he didn't think BBNaija is entirely bad.
The NCAC DG who revealed that much in an interview with vanguard, said what he is personally against about the reality TV show is the content which freely encourages immorality.
He said; "I didn't say that Big Brother Naija is a bad brand. It's a platform to bring Nigerian youths together which is okay. People complain that it started in another country and then was brought to Nigeria. Where Otunba Segun Runsewe came in is the sex on live television. We are not claiming to be saints, but even the British police have condemned their own person who was involved in the act. Again, we should realise that this is our country and we don't celebrate immorality, nudity and so on. To put it clearly, what we are after is the content of that programme. It's a platform where different people with different religions, different professions from different walks of life come together to stay for months. Personally, what I'm unhappy about is the content which encourages immorality.
READ ALSO: RAPE ALLEGATIONS: Fatoyinbo intensifies efforts to save face but how far can he go?
He also added that he never said he was going to unilaterally shut down the show and replace it with another on Startimes as widely reported, saying he has respect for constituted authority and due process.
"I never said I was going to shut down the show if they don't change the content of Big Brother Naija, I said I will make a formal report to NBC. I have respect for constituted authority. I will do the right thing the way it should be done. I like to follow due process. I didn't go to challenge Big Brother directly because there is a regulatory body in charge and that's why a lot of people commended the approach of making a formal complaint to the NBC. Also, if our youths are in love with such programmes, the time has come for us to come up with something similar, if they will not change the content, a platform that will showcase our culture, heritage,dressing, food and everything about Nigeria could be preferred.
Last Monday, the NCAC revealed that it had already lodged a complaint with the National Broadcasting Commission (NBC) over live sex' witnessed on BBNaija.
The move was confirmed by the NCAC DG when he was paid a visit by the President of the National Council of Women Societies Dr Gloria Shoda last Sunday.
According to Runsewe, the NCAC will represent the 2008 Nudity Bill titled 'A Bill for an Act to punish and prohibit nudity, sexual intimidation and other-related offences in Nigeria.
Join the conversation
Opinions