Polaris Bank posts N27.8bn profit in 2019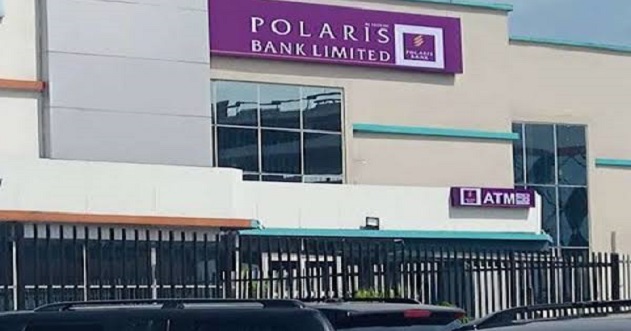 Polaris Bank Limited has reported a Profit Before Tax of N27.8 billion for the financial year ended 31st December 2019.
According to a statement released by the lender on Sunday, the performance resulted from the initiatives undertaken by the bank under the leadership of its Managing Director/Chief Executive Officer, Adetokunbo Abiru.
Polaris Bank came into being on 24th September 2018 after the Central Bank of Nigeria (CBN) revoked the license of its precursor, Skye Bank Plc, owing to the inability of its shareholders to adequately recapitalise the bank.
The CBN thereafter established a bridge bank named Polaris Bank Limited to assume the assets and liabilities of the defunct Skye Bank.
The statement noted that Polaris Bank posted gross earnings of N150.8 billion in the period under review.
It stated that the "achievements coming in the first year of operations of the institution is a clear validation of regulatory induced interventions in the nation's history."
The bank closed 2019 with total assets of N1.1 trillion and shareholders' funds of N83 billion.
The document stated that Polaris Bank's capital adequacy ratio of 14% and liquidity ratio of 81% stood well above regulatory requirements, a reflection of solid prudential compliance and strong capital buffer, meticulous liquidity management and resilience.
Read also: Inside the SEC proposed rules on crowdfunding and its impact on Nigeria's Fintech ecosystem
Customers' deposits stood at N857.9 billion while the loan portfolio totalled N261 billion. The statement said the bank's loan portfolio status had provided it with the headroom to accommodate the needed growth in risk assets to boost Nigeria's economic development.
Its Return on Equity and Return on Assets for the year were 33.0 per cent and 2.4 per cent respectively.
"The emergence of Polaris Bank on September 21, 2018 has heralded a new dawn as it laid the foundation for institutional competitiveness and service innovation in the nation's challenging banking space.
"We shall continue to run an ethically governed bank, upholding sound risk management practices and proactively taking measures to mitigate the impact of the adverse business environment while the board and management continue to guide the bank towards a path of sustainable growth," Abiru said.
Join the conversation
Opinions