BUHARI Vs ATIKU: Tribunal goes on short break to refresh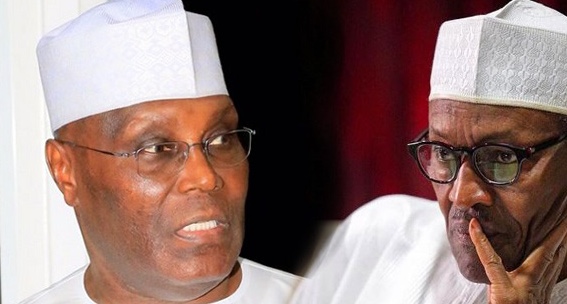 The Presidential Election Petition Tribunal sitting on a petition against President Muhammadu Buhari by the Peoples Democratic Party (PDP) and its presidential candidate Atiku Abubakar has gone on a short break.
The chairman of the five-man panel of the tribunal, Justice Mohammed Garba said the break was to allow the tribunal to refresh.
The tribunal is expected to give its main judgment on the tensed matter when it resumes from the break any time from now.
Meanwhile, the tribunal had sacked the following claims:
President Buhari's claims that Atiku is from Cameroon and was not qualified to contest the 2019 presidential election.
Read also: New ministers hold first FEC meeting with Buhari
INEC's claim on Livy Uzoukwu, Atiku's lead counsel not a legal practitioner
Request by INEC that some PDP witnesses be struck out
INEC claim that Osinbajo ought to have been joined in the suit alongside Buhari
PDP's motion alleging abuse of court processes in APC's applications
INEC's request to dismiss Atiku's prayer seeking Buhari's disqualification from the election
Claim by PDP that Buhari and Osinbajo used government funds to induce voters
Argument by the PDP that security operatives rigged the election to favour Buhari
Buhari's challenge of Atiku's motion on the alleged none use of card readers
Join the conversation
Opinions