Manufacturing sector to increase contribution to national GDP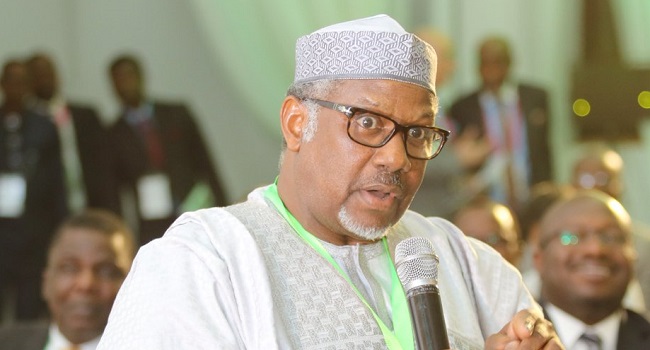 Manufacturers in the country have said they aimed to increase their contribution to the nation's Gross Domestic Product, GDP, in 2019 and beyond from the current paltry 9.5 percent.
The President, Manufacturers Association of Nigeria, MAN, Mr Mansur Ahmed, stated this in Lagos on Wednesday during the annual media luncheon of the association.
According to him, the association also aimed to further influence the formation of economic, industrial, trade and other policies that were germane to the survival of the manufacturing sector in Nigeria.
He said: "I want to use this medium to reiterate some areas of our activities that we shall be giving greater attention to soon.
"We shall substantially improve the contribution of the manufacturing sector to the Gross Domestic Product from the current paltry 9.5 per cent; appreciably increase the capacity utilisation of member-companies by promoting policy consistency in a manner that the gains already made are not pulled back while ensuring the revival of sectors that are currently struggling."
Read also: Nigeria, others to raise $2bn for African energy projects
Speaking further, Mansur said the association would also promote a more inclusive economy among all categories of companies in the membership of MAN, through the establishment of structured and mutually beneficial linkages between the large corporations and small and medium industries, expand the scope of strategic partnership with relevant organisations within Nigeria, West Africa and the African continent.
Speaking on the African Continental Free Trade Area agreement, Ahmed explained that Nigeria would eventually sign the agreement but that stakeholders did not want the government to just sign the framework without looking at the impact of the agreement on the sector and on the economy.
Join the conversation
Opinions