MTNN's profit rises to N51.15bn at Q1 as revenue leaps by 16.7%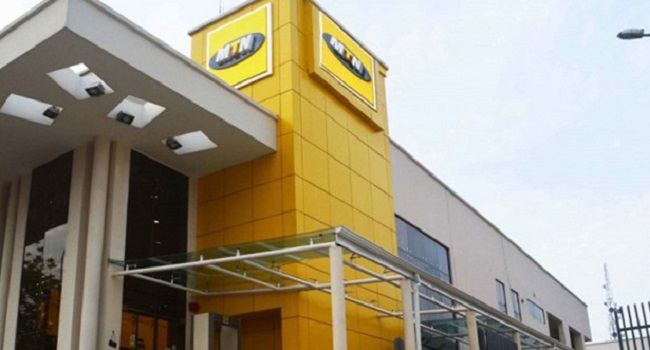 MTN Nigeria Communications Plc, has said its earnings increased by 5.6% to N51.146 billion at First Quarter 2020 relative to the same period of 2019.
The full details of the telecom's financial performance in the period under review are contained in its Unaudited Condensed Consolidated Interim Financial Statements, posted on the Nigerian Stock Exchange (NSE) website Wednesday morning.
MTNN's revenue advanced from N282.117 billion at Q1 2019 to N329.171 billion in the corresponding period this year, translating to 16.7% growth
Profit Before Tax climbed up 8.9%, moving from N70.096 billion to N79.308 billion.
Profit for the Period inched up from N48.441 billion to N51.146 billion, representing a 5.6% increase.
MTNN reported that mobile subscribers increased by 4.2 million to 68.5 million while active data subscribers rose by 1.7 million to 26.8 million during the period.
"We continued to deepen data penetration with the further rollout of 4G sites, increasing 4G population coverage to 48% in Q1 2020 from 44% as at year-end 2019.
"We saw strong growth in digital and fintech revenue with digital revenue growing by 63.7%, while fintech was up by 36.1%. Our mobile money network has grown to 178,000, adding 70,000 agents during the quarter," said Ferdi Moolman, MTNN Chief Executive Officer.
Read also: BOI grants 3-month moratorium on loans, cuts interest rate by 2%
Earnings Per Share (EPS) went up by 5.6% from N2.38 at Q1 2019 to N2.51.
Total Equity received a 35.3% boost from N144.686 billion to N195.700 billion.
With outstanding shares numbering about 20.355 billion, MTNN's dividend yield is 4.671%.
Its Price to Earnings (PE) ratio is 10.56 while its EPS is N9.93.
Reuters puts its Return on Equity at 16.38 and Return on Investment at 27.15. According to Simply Wall Street, the stock is currently undervalued, trading below its fair value at more than 20%.
MTN Group Limited, Africa's biggest wireless operator and the parent company of MTNN, said at the beginning of April it would not back down from its ambition to sell 15% of its 79% stake in its MTNN, having run into several conflicts with authorities in Nigeria, its biggest market.
MTTN opened trade on the floor of the NSE on Wednesday at N104.9 per share.
Join the conversation
Opinions