OPINION: Casualties of Buhari's Naira follies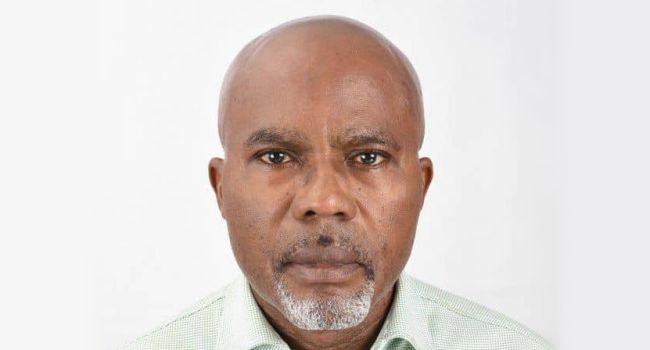 AHEAD of the 2015 general elections some sane heads in Nigeria warned us of the dangers in the potential win of Maj- General Muhammadu Buhari in the presidential poll. Their voices were drowned by the maddening crowd and the frenzy of that season. For many the sing-song was anybody but President Goodluck Jonathan of the Peoples Democratic Party [PDP].
Jonathan was of the minority Ijaw nation who acceded to the presidency first by accident in 2010 and later in his own rights by 2011. He was a teacher. He was meek. He was humble. He was not a typical Nigerian politician though he had been deputy governor of the provincial Bayelsa state. Whenever the chips were down, he would elect to place the preservation of lives and limbs and the wellbeing of Nigeria and Nigerians above his political ambitions. That probably explained why he made the famous declaration ahead of the 2015 elections that his quest for second term as President was not worth the blood of any Nigerian. Jonathan lost the fraudulent elections. He shunned entreaties to challenge the outcome in court. Instead, he picked up a telephone and called the opposition Gen. Buhari and congratulated him for his being declared the winner by the Independent National Electoral Commission [INEC].
Jonathan's party and henchmen who were spoiling for a fight were shocked. They didn't get wind of that telephone call until after it had been made. Even Buhari was reportedly speechless at that turn of events and how swiftly they happened. Eight years after, the man who was touted as the country's messiah has taken us to a place where Nigeria is no longer recognizable in the management, or lack of it, of its diversity, security, politics and economy. And speaking of our economy, here's what happened this past week in Lagos, the renowned commercial nerve centre of Nigeria. A man in his early 60s who could qualify to be addressed in some climes as a senior citizen, had a business to transact at Alaba International market. He loathes driving to the market because of previous experiences. So he drove himself to the vicinity of Dubar Housing Estate close to former Dubar Hotel and parked the car in a safe place. He walked to the Mile 2 – Badagry expressway which has been taking forever to complete by the way.
He boarded a commercial mini van and then disembarked at Volks [Volkswagen] bus stop. That was the beginning of his nightmare on that fateful Thursday, March 9th afternoon. The fare was N200, so he brought out N500 to pay. The driver flayed up, killed the engine of his van, disembarked and moved menacingly towards the passenger. In a fit of anger and a threatening voice he told the passenger in local parlance: 'you dey whine me? What is this thing [referring to old bank note] you wan give me? You dey craze? All explanations by the passenger fell on deaf ears. The furious driver grabbed the visual aid glasses in the breast pocket of the passenger and told him to copy the van's licence plate number with instruction that the passenger should come back to redeem his glasses with the acceptable N200. Fortunately, another passenger, a young lady who had joined others in pleading with the driver for understanding, paid the fare on condition that the driver returned the glasses. Now the middle-aged man was in the middle of nowhere.
Commercial tricycle and motorbike operators who he approached to take him to the market would not touch the old bank note with a long pole. He was stranded because two severely challenged persons- one in the Presidential Villa and the other in the Central Bank's governor's suite, both in Abuja, had conspired to play god. So the stranded man opted for the lesser evil which was to march to Alaba market under the scotching sun of a day in March. He got there in about 50 minutes, finished his non-Naira related transaction in a branch of a commercial bank and then pleaded with a bank staff to give him N1000 of the new note in exchange for wiring N2000 into her bank account.
Deal done and the man was saved from walking on foot from Alaba International market to Mile 2 that Thursday. We'll, I am actually that man. I am blessed with good health. I take my exercise seriously. I probably would have walked from Alaba to Mile 2 without considerable damage to the body given that I was wearing a T-shirt, jean trousers and a pair of training shoes. But I am not the issue in this criminally implemented Naira redesign and currency swap.
READ ALSO:OPINION: Babajide Sanwo-Olu, APC and the question of continuity in Lagos
Every day you read stories of small farmers losing their harvests because they cannot access cash to pay transporters to evacuate their produce. Some of them do not have bank accounts. Some who do have bank accounts do not have smartphones for wire transfers. Others who have smartphones do not have the app and the skill for online transactions. The other day videos of decayed bunches of bananas and plantains and other crops in Idioro, Mushin in the suburb of Lagos went viral, accompanied by the lamentations of the traders over their losses. To be sure, the pictures of decaying fruits and crops in Mushin are not unusual, but the sheer scale this time was frightening. And to think that Nigeria is a food insecure country in spite of claims to the contrary by our insensitive, mean and wicked rulers. Reports also abound about people dropping dead on account of the cash crunch.
But there were early warnings by domestic and international bodies on the potential deleterious effects of a badly implemented Naira redesign policy. The World Bank and the Lagos Chamber of Commerce and Industry [LCCI] which were not outrightly opposed to the policy had warned about its emergent shoddy implementation and especially the short window provided for Naira swap. In December 2022, the World Bank had written that "while the periodic currency redesigns are normal internationally…
the timing of and short transition period for [Nigeria's] demonetization may have negative impacts on economic activity, in particular for the poorest households. International experience suggests that rapid demonetizations can generate significant short-term costs, with small- scale businesses, and poor and vulnerable households, potentially being particularly affected due to being liquidity- constrained and heavily reliant on day-to- day cash transactions". Early this year the LCCI said that while it supported "the drive toward a cashless economy, redesigning the Naira and phasing out old currency notes could have been better planned and implemented with no hardship for businesses and individuals". Meanwhile, in the midst of pains and privations being experienced by majority of Nigerians, some 'do good' interloping state governors put their thumbs on the scale in the name of fighting for their people. They compounded the problem by obtaining a ruling from the Supreme Court upending the policy. Buhari is notorious for not obeying court rulings even if the court has Supreme attached to its name. The Supreme Court ruled on the Naira issue and called him names including behaving like a dictator. The man hopped into the presidential jet and flew out of the country leaving us to sort ourselves out.
He later returned and went straight to Daura in Katsina state ostensibly to vote in the governorship/state assemblies elections even as he should have known that the corrupt and bungling INEC had postponed the elections from March 11th to 18th. The partisan hack Godwin Emefiele who, though an All Progressives Congress [APC] henchman, masquerades as the CBN governor has gone mute ostensibly under the pretext that he was not a party to the Supreme Court suit, and so he was not obliged to do anything pertaining to the ruling. Buhari and Emefiele have become modern day Emperor Nero of the Roman Empire. They fiddle while Nigeria burns. For a crime scene that Nigeria has become banks now pay unwary customers with old bank notes but will reject same as deposits. My mother is over 90 years-old. We are buying N10,000 for N12,000 every week in Lagos from CBN-licensed POS [point of sales] outlets for her upkeep in the village. Should we let an otherwise proud and independent woman suffer because some idiots want to force cashless economy on Nigerians overnight? No.
AUTHOR:UGO ONUOHA
---
Articles published in our Graffiti section are strictly the opinion of the writers and do not represent the views of Ripples Nigeria or its editorial stand.
Join the conversation
Opinions
Support Ripples Nigeria, hold up solutions journalism
Balanced, fearless journalism driven by data comes at huge financial costs.
As a media platform, we hold leadership accountable and will not trade the right to press freedom and free speech for a piece of cake.
If you like what we do, and are ready to uphold solutions journalism, kindly donate to the Ripples Nigeria cause.
Your support would help to ensure that citizens and institutions continue to have free access to credible and reliable information for societal development.