Professor Yemi Osinbajo and the 39 Steps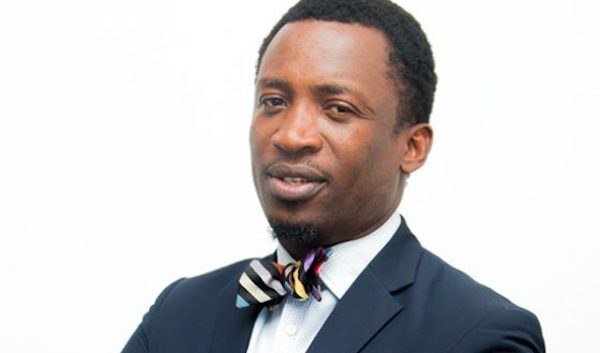 39 Steps was a foreign novel they made us read while in secondary school. The reason they put it in our curriculum till this day beats my imagination. It left me quite confused as I failed to understand the message of the novel and much more importantly the theme or plot the writer so tried very hard to throw up.
It is in the same state that I am viewing the situation our amiable Vice President Prof. Yemi Osibajo has found himself. Coming up from a third-party summation of the very seminal essay written by veteran columnist and political influencer, Dele Momodu, one can easily glean that the Prof would be in for quite a stormy period in power.
Mr. Momodu, like some analysts, tried to give reasons to the somewhat humiliating experience the highly respected VP is going through. A lot of reasons have been adduced. I have heard some say it is as a result of the steps he took as acting VP. Others have said that he was just a victim of a proxy war being waged to reduce Bola Tinubu's influence and effectively short change his Presidential ambitions. Others have said very bluntly that it is the cabal within the Presidency that is going out of their way to reduce him to nothing for whatever primordial reasons.
Well, whatever the case may be the VP is really in for a ride within the flames of hell within the next few days. So what does this tell me as a keen student of power and its various equations when if comes to the Nigerian situation?
Basically, it strengthens my convictions that power is really not a moral tussle. It is not a play for the greater good as the fathers of political science and democracy would have us want to believe. It is a stark naked, rabid fight for its control and for its purposes. It is brutal, intoxicating and should only be curried by those who truly deserve it.
You cannot jump into that vortex and be preaching morality and be trading with banal currency of ambiguity. Holding as asset such vacuous terms as ' greater good, morally right for the majority, holding power in custody of the people and the most maligned being power for the people, by the people and of the people.
We kid ourselves saying that ultimate power rests with the people. I dare to disagree. Ultimate power resides with those who want it and for their purposes. So truth be told, what is happening right now in the Presidency is being propagated by those who understand power and its uses and as such have curried it, deliberately tamed it and repositioned it to work for them. What we now see is our man being caught within the web of an intricate and deliberate ploy to weaken him as part of a larger strategy to hold power for as long as we can foresee.
Do not kid yourself by hiding under the bushel of 'power is transient' and the most useless of all, ' life is a stage….' If you study the Nigerian power dynamic you will see that while we have witnessed a change in personnel what we have been saddled with is the same tendency in power only a change of guard intermittently to refresh and re-energize and also to flow with the changing dynamics that is power relations.
The perfect illustration for this is the seeming rotation of some foot soldiers since independence. So, you see an oil minister who served immediately after the civil war emerging a Governor of a strategic state thirty years after. Or you see a General in the Army- a War hero emerging President or something like that. Some people who were in government during the oil boom are still in government during this time of recession almost 50 years after. Then, if you look closer, you will see the strategic infusion of fresher brains like at the Nigerian Ports or BPE and strategic inclusion of younger and bright brains in a systematic grooming process aimed at perpetuating the tendency in power.
So, what you see is a change of guard aimed at throwing the illusion of the transient nature of power, fooling the people and blinding them to the workings of a well oiled replacement machinery. This gives those who are ready for power the boldness to strike at the very top of the power hierarchy in this way and manner simply because they are ready and have the positioning.
Our man, remains a lone figure thrown up by the expediency of a deliberate but otherwise avoidable need to show some kind of ethnic balancing. This has always been the case. See Ekwueme, Diya, OBJ as military President, Jonathan as Yar Adua's deputy and now Osinbajo. These lone figures remain naked, lacking the support of a well-orchestrated power structure built over time to effectively struggle for power. They are surrounded by better prepared wolves and they remain just that naked fresh meat to be devoured at the convenience of their task masters.
Only OBJ could withstand this and that is because he took his time to understand power dynamics. Built a personality that was borderless and earned respect across all divides because of his fearlessness and willingness to make the ultimate sacrifice if need be. See the Abacha situation when he came back into the country despite fore warnings. This earned respect of even his enemies showing them that this one had to be pulled in otherwise he could be of danger to them.
My advice for the good Prof is to realize that he stands like a condemned convict who has exhausted all grounds for appeal and can only just wait for the day and being at the mercy of the whims and caprice of his superiors. All the noise and write ups we will make on this side including the very influential Dele Momodu's piece will amount to nought. This ship has hit pay dirt and can only just be marooned off the coast or sunk. Pity.
When we are ready, we can mount a fair fight, for now it's the Nunc Dimittis.
By Joseph Edgar…
Join the conversation
Opinions
Support Ripples Nigeria, hold up solutions journalism
Balanced, fearless journalism driven by data comes at huge financial costs.
As a media platform, we hold leadership accountable and will not trade the right to press freedom and free speech for a piece of cake.
If you like what we do, and are ready to uphold solutions journalism, kindly donate to the Ripples Nigeria cause.
Your support would help to ensure that citizens and institutions continue to have free access to credible and reliable information for societal development.