REVIEW: The Soaring Food Crisis in Nigeria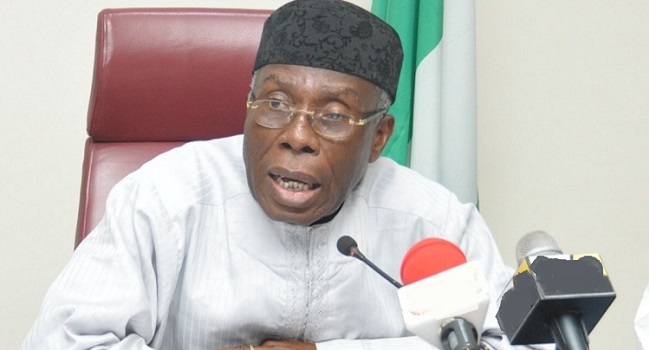 Sequel to the Hanke's report, ranking Nigeria as the 6th most miserable country, the United Nations' Food and Agriculture Organization (FAO), World Food Programme (WFP) and EU "Global Report on Food Crises 2019", listed Nigeria among the countries with the worst food crises in 2018.
In order of severity, countries with the worst food crises in 2018 were: Yemen, the Democratic Republic of the Congo, Afghanistan, Ethiopia, the Syrian Arab Republic, Sudan, South Sudan, and northern Nigeria.
The report further explains that no fewer than 113 million people experienced high levels of food insecurity in the world's most severe food crises in 2018, with the above listed eight countries accounting for two-thirds of the total number of people facing acute food insecurity – amounting to nearly 72 million people. Also, an additional 143 million people in another 42 countries are just one step away from acute hunger.
The root causes of hunger as stated in the report were conflict, instability and the impact of climate shocks.
In Nigeria, the worst-hit region with hunger crisis is the north-east states, "affected by the Boko Haram insurgency where protracted conflict and mass displacement disrupted agriculture, trade, markets, and livelihoods, and pushed up food prices," said the report.
Agriculture is the mainstay of Nigeria's economy, employing approximately two-thirds of the country's total labor force and contributing 40 percent to Nigeria's GDP. Nigeria is the world's largest producer of cassava, yam, and cowpea; yet it is a food-deficit nation and depends on imports of grains, livestock products, and fish.
Despite the high importation of agricultural products, Nigeria was lately declared to have overtaken Egypt as the largest rice producer in Africa, yet Nigeria is the second largest importer of rice in the world after China. A careful look at Nigeria's Seme and Idiroko's border areas will reveal how countless bags of rice are frequently smuggled into the country from the neighboring Benin Republic.
Read also: Government of the privileged rigged for the privileged, ignored poverty
Early this month, the Rice Processors Association of Nigeria (RIPAN) disclosed that between January and March this year, over 20 million bags of rice were smuggled into Nigeria. They further accused officials of the Nigerian Customs Service (NCS) of connivance with smugglers to commit the crime at the border areas.
It is highly paradoxical and contradictory for the largest African producer of rice to also be one of the largest importers of rice the world over. Similarly, Nigeria, one of the largest oil producing country in the world still remains a top importer of oil products. This unending puzzle of having in abundance and yet starving and buying from others ails me much.
Previously, a Technical Committee on Nigeria's Yam Export Programme was inaugurated by the minister of agriculture, Chief Audu Ogbeh, with the sole aim of facilitating yam export to Europe, Canada, and America. As good as this is, especially the diversification from overdependence on oil, it will be more honourable to attained food security (the state of having reliable access to a sufficient quantity of affordable, nutritious food) as a nation before exporting our excesses.
In spite of the persistent hunger in Nigeria, especially the north-eastern states, we read of the rejection of Nigerian yams exported to the United States while having region(s) in dire need of food back home. This is indeed the case of Medice, cura te ipsum (Physician, heal thyself).
Although Nigeria's north-east is relatively fertile and can potentially feed the entire population, the protracted Boko Haram and Fulani herdsmen conflicts had led to the displacements of the indigenous people involved in farming.
Furthermore, access to farmlands, livestock movement, and even food trade have been affected by the continuous military operations and hostilities. Few farmlands cultivated by the remnant of peasants in some communities are often washed by flooding and in some instance the infestation of parasites (especially armyworm).
Approximately, 4.7 million people are in need of emergency food assistance in north-east Nigeria. According to the United Nations for the Coordination of Humanitarian Affairs (UNOCHA), 3.3 million people were in Integrated Phase Classification (IPC) Phase 3 (Crisis), 4.3 million people were in IPC Phase 4 (Emergency), and 65,000 people were in IPC Phase 5 (Famine) as of 2018. The people directly affected by the Boko Haram conflict are especially in need of humanitarian assistance.
Apart from north-eastern Nigeria, other countries around the Lake Chad region — Chad, Cameroon, and Niger —are facing staggering levels of poverty and food crisis also. Fishing has traditionally sustained communities in the Lake Chad Basin area, supporting nearly 30 million people living along its shores. But the Boko Haram crisis has drastically affected fishing business in that region.
Fighting the food insecurity in Nigeria (especially the north) means restoring peace, stability and checkmating the impact of climate change including flooding. So long as the Boko Haram insurgency and the Fulani herdsmen crises persist, there may not be an end to this food crisis any time soon.
The continuous Fulani herdsmen attacks on communities of north-central states including Nasarawa, Plateau, Benue (the food basket of the nation), Kogi and southern Kaduna that produce and trade different agricultural produce to other parts of Nigeria will further aggravate the food crisis problem if not immediately curtailed.
For fear of attacks, farmlands and communities have been abandoned. There is presently an exponential rate of rural-urban migration. The over congregation of urban centers by these rural population with no skills is a bad omen for Nigeria's prosperity.
Far eastern and western states will sooner than ever expected be severely affected with food insufficiency if the problem in the north is not urgently addressed.
Addressing the Boko Haram and Fulani herdsmen crises is panacea to the soaring food crisis in Nigeria. Being the most populous African nation with an annual population growth rate of 2.61%, Nigeria needs urgent measures to improve food distribution and availability for the people further.
Finally, ending the food crisis in Nigeria also needs urgent political will. The government should urgently come up with national food security roadmap that can be implemented throughout the country while prioritizing the worst stricken region(s). Also, short- and long-term measures should be clearly stated with surveillance and regular appraisal programs.
By Reuben Rine…
Join the conversation
Opinions
Support Ripples Nigeria, hold up solutions journalism
Balanced, fearless journalism driven by data comes at huge financial costs.
As a media platform, we hold leadership accountable and will not trade the right to press freedom and free speech for a piece of cake.
If you like what we do, and are ready to uphold solutions journalism, kindly donate to the Ripples Nigeria cause.
Your support would help to ensure that citizens and institutions continue to have free access to credible and reliable information for societal development.