Wanted Urgently: A South East Development Plan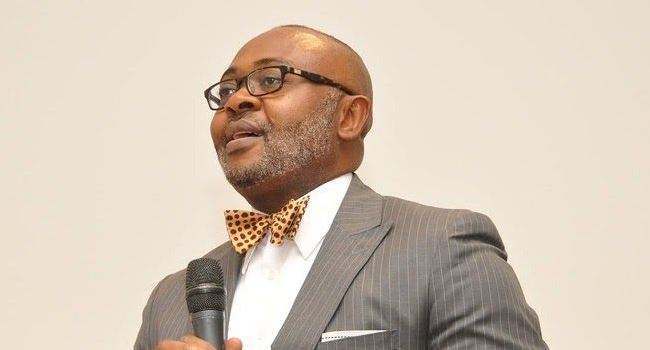 With the elections and inaugurations over, I believe now is the time for Ndigbo to sit down and talk to themselves. I am not talking about talking about Nigeria but talking about Ala Igbo (Igboland). Let me start by summarizing my message in three clear points. Firstly, ihe n'eme any si anyi n'aka (we are the architects of our own misfortune). Secondly, our current leadership does not have what it takes to lead us to the Promised land. And thirdly, we have to stop blaming others and challenge ourselves urgently, if we have any intentions to change situation of things.
Perhaps, it is unnecessary to adumbrate on the first and second points to avoid needless arguments or quarrels, which have now become the hallmark of our people of late. Suffice it to say, however, that Igboland needs a new leadership led by young, knowledgeable, experienced, exposed, untribalized and visionary men and women, who know how and where to get the best for the people.
Igbo enweghi eze indeed but modernization or civilization has imposed some sort of leadership on us and we, like other civilized people must accept our governors, our representatives at the National and State Assemblies, our commissioners, our traditional rulers and our religious leaders (present and past) as our leaders. From this large group, we should be able to find quality, trustworthy and committed men and woman to show us the way. We need to convoke Nzuko Ndigbo (Conference of Igbo People) where we will tell ourselves some home truths and then decide how to move forward. Out of reverence, I do not want to call out Ohaneze Ndigbo, the apex cultural leadership body of the Igbos. I sincerely cannot tell what roles it has played in attracting or rather promoting the development of the region, especially with identifying and surfacing current and future leaders.
Having said these, I want to propose two major initiatives-one political and the other economic-which when conjoined will refocus Igboland or the South East and restore the region to its pre-eminent position. If my knowledge of history serves me well, I will recall the post-independence era, when the South East consciously developed its young people and literally placed them in good positions in education, politics, commerce and industry. All these have been eroded by the years of locust, which came with successive military administrations resulting in the degradation of the quality of leadership and representation of the region. Now that the consequences are all too clear even to the blind, we must move very quickly and deliberately to turn things around or prepare for disaster of seismic proportions, which appear to have well and truly set in.
So, an Igbo Leadership Forum (ILF) and a South East Development Commission (SEDC) are two Special Purpose Vehicles for the realization of any plan or ambition to make any definite change to the leadership and economic situation of the South East. As I stated earlier in this intervention, we can no longer continue to blame others for our situation (read misfortune). We have to own up to our mistakes and make amends via affirmative actions built around firm and practical visions.
An Igbo Leadership Forum will be a conglomeration of educated, experienced, exposed, connected, broad-minded young men and women not more than 60 years, who will begin to articulate the vision and future of their region and provide a pipeline for the selection and promotion of future leaders. This has become extremely urgent and important considering the quality of people representing the region in government and politics. I need not say more than these, except to add that this Forum must be primarily focused on the welfare of the region and not the individuals (members). Otherwise, people will see it as a place to belong and a pathway to feathering their political and business nests. That risk will always be there in any event.
Read also: Political exclusion of southeast is affirming the propaganda of Biafra extremists
Corollary to the ILF is the South East Development Commission (SEDC). Structured like the Niger Delta Development Commission (NDDC), the major difference is that it will be funded by the five South East States, with a Director-General and Executive Commissioners representing each state and the state Commissioners for Finance or Economic Planning as Board Members (representing the states and the Governors). There is nothing that stops this Commission from seeking funding (NOT LOANS) from the Federal Government, foreign Donors and Aid Groups. This superstructure will drive the development of infrastructure, harness the human, natural and financial resources resident within and outside the zone for sustainable development.
As a people with almost homogeneous culture and common language as well as existential realities, we can nyukoo mamiri ka okpoo ufufu (urinate jointly so it will foam). In actual fact, we used to belong to the common government of East Central State. So, we are already bound together in the head, body and soul. We have what it takes. We have kept our wealth outside for too long. The time has come for us to start thinking home, and that's where the SEDC will focus its initial work.
What do we need in the South East? We need good roads to support the movement of people and goods. We need electricity to power our homes, offices and industries. We need industries, manufacturing industries, to make goods for local consumption and "export" and to provide employment for our teeming population of young people. We need to fix our educational institutions. More than anything else, we need to invest in Skills Acquisition because education without skills is useless, which is what we currently have in great abundance. We need security. We have to put a stop to the rising spate of armed robbery and kidnapping in Igboland. That alone will encourage people to come home, bring their families home and bring their investments home.
It's been a long time people have been advocating a "Think Home Philosophy" for Ndigbo. Granted we are an itinerant people, like the Jews, we cannot develop outside and leave our home, unlike the Jews! While we are building businesses abroad, we must also build our homes. The SEDC must seek the actualization of a functional Port in Calabar and Port Harcourt and Dry Ports all over the Region to encourage import and export. This will give added fillip to the "Think Home Philosophy", which has been hindered mostly by logistics and security.
Lest I'm accused of doing the job of the SEDC, let me stop here and only call on the Governors and other elected political leaders of the South East and indeed every Igbo person to take this clarion call serious. Let's shift our attention and energies from Abuja to our region and have an immediate, medium and long-term plan to make Igboland what we want it to be. I am personally ready to be part of this effort beyond pontificating. I wish Nnamdi Kanu took my word and focused his "agitation" on how to rebuild the South East. He not only would be the kingmaker today, but Ndigbo would have had a single voice with which to negotiate, but he says he wants out. I don't.
By Emeka Oparah…
Join the conversation
Opinions