Ortom rejects establishment of 'Ruga' settlement in Benue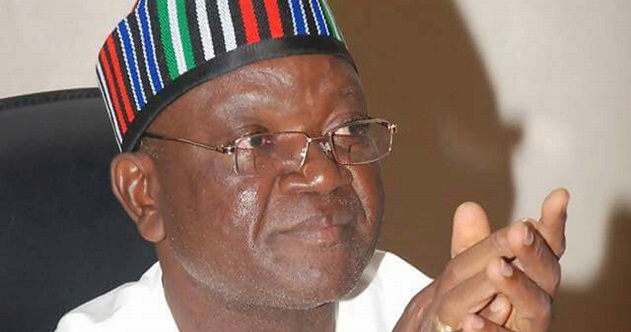 Benue State Governor, Samuel Ortom has kicked against the establishment of the proposed Ruga settlements for Fulani herdsmen by the Federal Government in the state, insisting that the state does not have Land for such.
Ruga settlement, which means Fulani settlement, is the latest measure by the Federal Government to put a permanent stop to the incessant face off between farmers and nomadic herdsmen in the country.
Under the proposed Ruga Settlement, towns and villages will be established for the herdsmen in different parts of the participating states, complete with water, schools and other necessary amenities to prevent them from going from one place to the other.
The governor, however, in a statement by his Chief Press Secretary, Terver Akase, explained that Ruga settlement policy was imposed on states during the National Council on Agriculture summit held in Owerri, Imo State, in April this year by the Federal Ministry of Agriculture.
Ortom further said the Benue State delegation reminded the summit that the state had a law on ranching which had phased out open grazing.
According to the statement, few weeks ago, a director of the Federal Ministry of Agriculture with his team in Benue State informed officials of the state Ministry of Agriculture that he had received directives from the Ministry's headquarters Abuja to establish Ruga settlement in parts of the state.
The statement added that the director said three local government areas of the state: Otukpo, Tarka and Ukum had been selected for the Ruga settlements.
Read also: Osun pensioners demand EFCC to probe Aregbesola
"We find the approach of the Federal Ministry of Agriculture not only as a gross violation of the Ranching law but also as an insult to the sensibilities of the entire people of Benue State.
"During the National Council on Agriculture summit which took place in Owerri, Imo State in April this year, the Federal Ministry of Agriculture attempted to impose Ruga settlement on the states but the Benue State delegation seized the opportunity to remind the summit that Benue State has a law on ranching which has phased out open grazing. No one at the summit put forth an alternative method of animal husbandry to counter the state's presentation.
"The Government of Benue State is willing to support cattle owners to establish ranches as stipulated by the law prohibiting open grazing.
"We however wish to reiterate that Benue State has no land for grazing reserves, grazing routes, cattle colonies or Ruga settlements. The state only has land for the establishment of ranches", the statement said.
Join the conversation
Opinions