Trump insists Iran behind attack of Saudi oil facilities, but wants to avoid war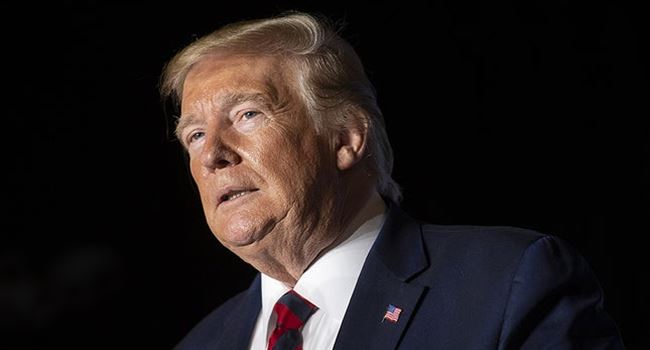 The President of the United States of America, Donald Trump insists that Iran is behind the attack of two oil facilities in the Abqaiq and Khurais areas of Saudi Arabia.
According to Trump, it looked like Iran was responsible for attacks over the weekend on Saudi Arabian oil plants, but he wants to avoid war.
"It is certainly looking that way at this moment," Trump told reporters when asked if he believes Iran carried out the attack.
Without providing evidence, Trump said "we pretty much already know" and "certainly it would look to most like it was Iran" but that Washington still wanted more proof.
"We want to find definitively who did this," Trump told reporters in the Oval Office, where he was meeting with Bahrain's Crown Prince Salman bin Hamad bin Isa al-Khalifa.
READ ALSO: Avoid warmongers, Iran warns US after sacking of security adviser Bolton
"You're going to find out in great detail in the near future," he said. "We have the exact location of just about everything.
"With all that being said, we'd certainly like to avoid" war, he said. "I don't want war with anybody but we're prepared more than anybody."
Trump had earlier threatened that the US is ready to launch an assault on Iran over its alleged attack on the two oil facilities in Saudi Arabia.
On Sunday, Washington accused Tehran of carrying out the devastating drone attacks on the world's biggest oil-producing facilities in Saudi Arabia.
Join the conversation
Opinions