LATEST TECH NEWS: 5 things you need to know today, March 18, 2020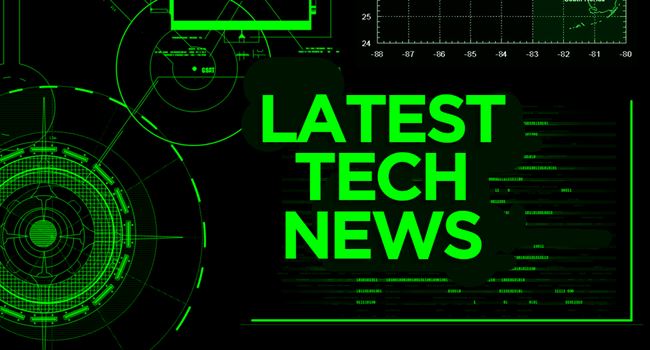 These 5 latest stories from the tech space will keep you updated with trends today.
1. 5 Nigerian startups listed among 13 to receive $150,000 seed investment
Y Combinator, the Silicon Valley-based accelerator programme organisation has successfully hosted its 30th demo day on Monday, March 16, where 5 Nigerian startups were listed among the overall 13 entities that emerged from 200 applications from 32 countries. Although, the session could not be staged physically this time for the fear of Coronavirus epidemic, the accelerator programme organisation leveraged on tech to host an electronic live session.
All selected startups, according to feeds from the Press, received US$150,000 in seed investment, after actively undergoing a three-month programme between January and March. Courtesy of the programme, each startup worked intensively with Y Combinator to get the company into the best possible shape and refine their pitches to investors. The 5 startups from Nigeria include retail-tech solutions developer CrowdForce, logistics startup SEND, online investment brokerage Bamboo, credit startup Swipe, and business management platform Termii.
2. South Africa's Grindstone Accelerator raises $1.5m, partners Google
South Africa's Grindstone Accelerator has rounded a US$1.5 million investment from the South Africa SME Fund as it concluded partnership agreements with tech industry leaders as Google and Deloitte. These new portfolio deals are expected to facilitate growth of its signed startups while equally extending its reach.
According to Grindstone, the investment and partnerships will see the firm greatly increasing activities by doubling intake numbers, digitising learning content and running annual programmes in both Cape Town and Johannesburg to add six cohorts of 10 scale-up companies each over the next three years. This is putting South Africa in an advantage position to attract more investment as it competes with other African countries to lead tech and drive up its GDP.
Read also: LATEST TECH NEWS: 5 things you need to know today, March 17, 2020
3. Canada's EWB launches $24m fund for African tech ventures
Canadian based Non-profit organisation, Engineers Without Borders (EWB), has joined the pack of investors looking at opportunities in Africa. The organisation on Tuesday, March 17, announced the launch of Hummingbird Impact, a US$24 million fund that will back the most promising and impactful tech ventures across Africa.
Operating as a registered charity foundation with interest in investing in people and ideas to tackle the most crucial causes of poverty and inequality, EWB Canada has revealed that the Hummingbird Impact was designed to provide early institutional capital and portfolio support to for-profit and impact-driven African tech ventures. This development might by default see more techpreneurs (especially females) leaving most of African spaces to join the Canadian community.
4. YouTube caught up in COVID-19 crisis, switches to electronic video moderation as workers stay away from work
Leading video creation platform YouTube has eventually been caught up in the storm of the Coronavirus epidemic as it releases a large percentage of its workforce to stay off work while the crisis neutralises. Sadly, however, YouTube creators are at risk of suffering from this development as video moderation would, hence, be handled by automated processes with little or delayed interaction by humans.
This might lead to spontaneous flagging down of contents suspected to violate the YouTube community policies. Although, YouTube has assured users that they can appeal such development to recover files, the unpredictable time delay that this might lead to and the cut in revenue will hit users severely until things normalise. On the flipside, this is YouTube prioritising its workforce's health and safety over operations.
5. UK finance managing App Revolut launches kids version
UK Fintech player, Revolut, has introduced a new product specifically targeted toward kids aged 7-17 years old. The 5 year old startup is leveraging its adult's financial management product to tap into the market where millions of kids can become new clients with the novel Revolut Junior App.
Launched as an auxiliary App to be controlled from an existing Adult's account, kids on the Revolut Junior App can receive money from their parents and manage their spending habits upon registration. Analysts have noted that this is how Revolut aims to convert unsuspecting kids to active users when they become of age, given their familiarity with the App and perhaps, desire to upgrade with time. With its exiting 10 million users, this development might exponentially grow its database within a realistic period of 12 months. Ripples Nigeria is asking: Will any African Fintech player adapt this model?
Join the conversation
Opinions