PMB, APC and the Integrity Question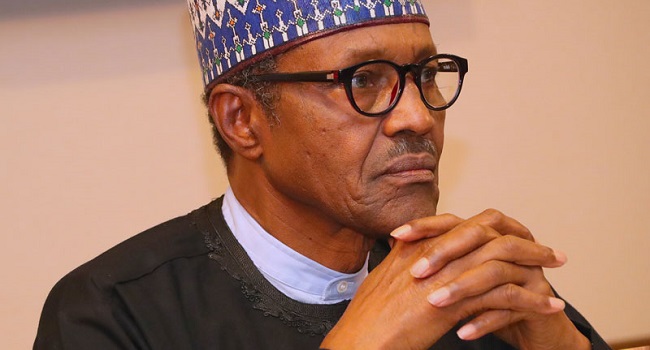 By Gozie Irogboli…
Observers are watching with keen interest the unfolding scenario in the Nigerian political landscape as the campaign for the 2019 general election officially tees off. Parties have chosen their slogans, buzzwords and catch phrases specially to woo the electorates. Of particular interest to observers is the unnecessary use of the word integrity by the APC group whenever reference is made to their Presidential standard bearer, PMB. Every presentation made by members of the APC and their spinmeisters in the media is punctuated with reference to PMB as a man of integrity. The too-frequent use of the word is gradually turning the word into a meaningless humdrum.
Ordinarily, the attributes of honour and integrity are supposed to be part of the innate or cultivated qualities of anyone aspiring to occupy the coveted office of the president of a state and does not need repeated emphasis. So, it appears that there is something wispy and outré about the way the word has become a campaign mantra in the APC fold.
Obviously, the use or misuse of the word has its implications and backlashes. By latching on an attribute that ordinarily should be accepted as given, may indicate that they have practically nothing about the president to showcase, what with the president's woeful and aweless performance in office these past three and a half years. Another possible implication of the monotonous use of the word is that it tends to erroneously present PMB as the only man of integrity among the candidates standing for the presidential election and this is clearly as mischievious as it is misleading.
On the other hand, it is possible that the incessant use of the word is meant to cover up for lack of integrity on the part of the president and his party men. Perhaps, those who use the word did not know the real meaning of it.
Curiously, Nigerians have shown over time that they are a people that have false notion of everything. Again, it is possible that they are playing the integrity card because they know that Nigeria is a country of hear-say analysts, who believe everything they hear. Indeed the gullible Nigeria public accepts rumours and revel in spreading them. That is why Nigerians can call a man who has not been indicted by any competent authority or found guilty by any court of law a thief while the real thieves are revered and hailed as leaders. Undoubtedly, the integrity singsong is a conspiracy contrived to hoodwink the credulous public into making another wrong electoral decision.
Thus, APC and the illusion of integrity may be a desperate attempt to latch on an abstract concept to gain cheap recognition in the absence of any concrete achievement to exhibit. It is interesting to note that Nigerians were fed with the same integrity claptrap in 2014 and now three and half years down the line, some conscientious Nigerians are still asking: whither the integrity?
Be that as it may, the pertinent question that needs to be asked is: can a leader who had conducted the state affairs the manner PMB did these past years be said to have integrity? Without sounding too academic, the answer will be unveiled when we cast a glance at the true meaning of the word integrity.
Merriam Webster's dictionary defines integrity as: "firm adherence to a code of esp. moral or artistic values." The reference to the code connotes general or commonly accepted principle or guideline which defines conduct in a given setting or situation. The Oxford Dictionary defines integrity as: the quality of being honest and having strong moral principles.
Professor Peter Northouse a renowned leadership expert states that "integrity is another of the important leadership traits. It is the quality of honesty and trustworthiness. People who adhere to a strong set of principles and take responsibility for their actions are exhibiting integrity. Leaders with integrity inspire confidence in others because they can be trusted to do what they say they are going to do. They are loyal, dependable and not deceptive. Basically, integrity makes a leader believable and worthy of trust."
The same theme of honesty, morality and adherence to "inviolable" principles resonates in all the definitions. Thus, integrity implies honesty and sincerity of purpose; consistency in words and deed. Primarily, integrity is an ethical concept about acceptable conduct. And Ethics is a branch of moral Philosophy that is concerned with the principles of what is right or wrong, good or bad, just or unjust, fair and unfair acceptable or unacceptable. More succinctly, as Peter Northouse puts it, "ethics is concerned with values and morals that an individual or a society finds desirable and appropriate." So, it is wrong to attribute integrity to anyone who does not believe in fairness. A man who reneges on his promises obviously cannot be a man of integrity. Passing the bulk and blaming others for your failures and inadequacies smacks of lack of integrity. To a man of integrity, his word is his bond. For leaders to be ascribed with integrity, they must be ethically above board. Ethical leadership as scholars put it is about doing what is legally defensible, ethically desirable and generally acceptable. It is an inviolable principle that should define their conduct at all times.
Read also: What Does APGA Bring to the Presidential Race?
Indeed, the appellation of integrity is earned not by wishful thinking but by exemplary conduct. The Leader's conducts, decisions and character should determine whether he deserves the integrity title or not. You do not claim integrity just by thinking that you are or by hiring people to say it. The public response should be a measure of integrity. That every move of this government elicits skepticism is a pointer to the fact that the public did not trust the government. Trust is a function of integrity. In reality, attitude of integrity reinforces general belief, values, and norms and in consequence inspires trust.
Thus ascribing integrity to leaders of the current regime is clearly a misnomer of a sort. And one who claims what he is not is an impostor and a charlatan and that presupposes lack of integrity. APC government while pretending to fight corruption is deeply enmeshed in corruption and corrupt individuals.
PMB behaves and acts with ethical egoism (self or parochial interest) instead of utilitarianism or altruism which the likes of Yar'dua and Jonathan demonstrated while they were in office as is expected of leaders in a heterogeneous or multicultural entity like Nigeria. Deontologically, the leader is expected to act for the greater good of all; that means being impartial in conduct. Conducts of leaders of integrity are usually value-based and principle-centered. Integrity is expressed by honesty, temperance, fairness, justice, truthfulness, public-spiritedness, fidelity, accountability… Leaders have the ethical responsibility to treat his people with dignity, respect, fairness. Leaders of integrity are concerned with social justice, equal opportunity, individual needs, and rights of the individual, merit, pursuit of common or societal good or ideal.
There is no space in this piece to accommodate the numerous ethical breeches by PMB and his team but suffice it to say that a few will do. Abnegation of responsibility, association with corrupt people, double standards, lack of fairness, not keeping his words (insincerity), appropriation of state powers and resources to advance parochial interest have actually made nonsense of the integrity mantra touted by members of APC. Abuse of office and official high-handedness both also exemplify lack of integrity. How can the leader of a government that is unarguably based on prevarication, propaganda and subterfuge said to have integrity?
Indeed, apart from the salient issues of incompetence, lack of capacity and conceptual skills, senility and obsolescence, another major issue bugging this government is that of lack of integrity. And it is lack of integrity and insincerity that are the major factors militating against the current bogus Anti-Corruption War and the war against insurgency. Without equivocation, I can state that the current leadership in Nigeria has both attitude and integrity problem and hence their inability to inspire trust among the generality of Nigerians.
In conclusion, I will state that the noisome reference to integrity, as a matter-of-fact, seems to de-market the president for it indicates that the president has no other qualities or achievement to cling on to. It is not out of place to state that the integrity singsong connotes failure and lack of imagination on the part ruling party, APC. I will honestly advice them and their team of mercenaries to come down from their senseless moral high horse and face reality. I will also enjoin the president and his team of spin doctors in the press to think up better ways to market the president. The noisome reference to integrity is no longer untenable. It certainly will not work this time.
Join the conversation
Opinions
Support Ripples Nigeria, hold up solutions journalism
Balanced, fearless journalism driven by data comes at huge financial costs.
As a media platform, we hold leadership accountable and will not trade the right to press freedom and free speech for a piece of cake.
If you like what we do, and are ready to uphold solutions journalism, kindly donate to the Ripples Nigeria cause.
Your support would help to ensure that citizens and institutions continue to have free access to credible and reliable information for societal development.