CANADA: 51-yr-old gunman kills 16, injures many during shooting spree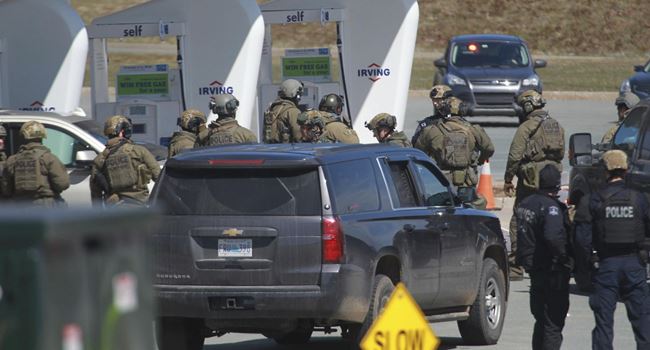 A tragic scene played out in the Canadian province of Nova Scotia on Sunday when a gunman disguised as a police officer went on a shooting rampage killing sixteen people in the process and injured many others.
The attack which has been described as the worst in the country for 30 years also witnessed the shooting of a police officer who was among those killed by the gunman identified as Gabriel Wortman, 51.
According to the police, several bodies were found inside and outside one home in the small, rural town of Portapique, about 60 miles (100 kilometres) north of Halifax, while other bodies were also found at other locations and buildings set on fire.
READ ALSO: Iranian 'zombie Angelina Jolie' down with coronavirus
"This is one of the most senseless acts of violence in our province's history," said Nova Scotia Premier Stephen McNeil.
Royal Canadian Mounted Police (RCMP) spokesman Daniel Brien confirmed that 16 people had been killed in addition to the suspect.
Authorities believe that Wortman who wore a police uniform at one point and made his car look like a RCMP vehicle, may have deliberately singled out his first victims before he began attacking randomly.
Join the conversation
Opinions