COVID-19: Ikpeazu imposes dusk to dawn curfew on Abia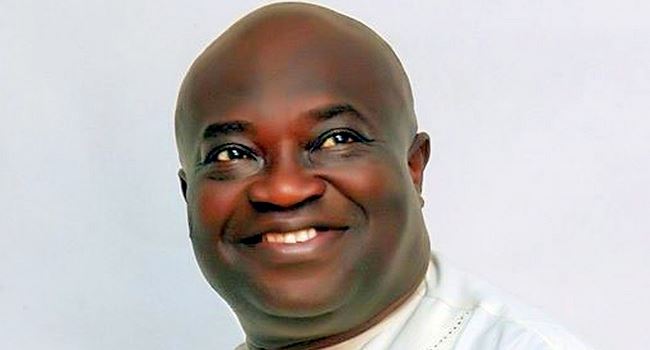 Abia State Governor, Okezie Ikpeazu, has responded to the spread of the COVID-19 disease to the state by imposing a dusk to dawn curfew in the state.
According to the governor, who stated this in a statement on Saturday, the curfew, which starts on Sunday (today) between 6pm to 6am, will last for seven days.
The curfew, Ikpeazu said was to help in conducting a thorough contact tracing with special emphasis on the three local government areas of Ukwa West, Ikwuano and Umuahia North.
The state currently has two confirmed cases, who are said to be above 70 years old with underlying sicknesses but are in stable condition and responding to treatment.
The governor, who said the medical team conducting the contact tracing were encountering difficulties, threatened to suspend any traditional ruler that fail to accord the team unfettered access.
The statement reads: "We are all aware that Abia has registered 2 Covid-19 cases at the Federal Medical Center (FMC), Umuahia. Though the patients are above 70 years in age and have underlying illnesses, they are currently stable and responding to treatment.
"In view of the circumstances of our index cases, we are doing extensive contact tracing, which is taking epidemiologists to three Local Government Areas of Ukwa West, Ikwuano and Umuahia North.
Presently, about 237 contacts have been established and we are still counting.
"Unfortunately, our medics are experiencing some challenges in some communities especially Umuorie in Ukwa West, therefore the TC Chairman of Ukwa West and the relevant Traditional Rulers must yield unfettered access and cooperation to the medical team or risk immediate suspension.
"There shall be a 6pm – 6am curfew in Abia State from Sunday, 26th April, 2020, for 7 days to allow for thorough contact tracing, with special emphasis on the three local government areas of Ukwa West, Ikwuano and Umuahia North. The Transition Council Chairmen of the three LGAs should ensure unfettered access to the members of the medical rapid response team of the COVID-19 committee. Additionally, all TC Chairmen of the state's 17 LGAs, as well as Honorable Commissioners, should be on top of the lockdown exercise in order to ensure full compliance with the lockdown by citizens and residents in their respective constituencies. Failure to adhere to these directives will attract sanctions,
"All Transition Council Chairmen should take charge of enforcement of curfew and lockdown processes in their respective LGAs while the Transition Council Chairmen of Ukwa West, Ikwuano and Umuahia North LGAs must ensure strict compliance and adherence to government directives especially concerning contact tracing.
Read also: COVID-19: Family of Katsina index case discharged
"I hereby direct the Secretary to State Government (SSG) to expand the committee on palliatives to include selected members of Nigeria Union of Journalists, Christian Association of Nigeria (CAN), traditional rulers, civil society organizations and Presidents General of Development Associations.
"The palliative sub-committee shall embark on the distribution of further food and protective items from community to community, starting from next week. Associations of Ndi Imo, Anambra, Enugu, Ebonyi and Akwa Ibom will also be reached.
"We will make provision for artisans such as vehicle mechanics and others like Keke operators and commercial bus drivers during the next phase of distribution of palliatives.
"I have been informed that the Federal Government is in the process of delivering 1800 bags of rice to the state. We shall examine the wholesomeness of these supplies and brief Ndi Abia on the pattern of distribution if eventually certified good for human consumption.
"While we salute and encourage the efforts of the Federal Government in leading the charge against COVID-19, we are proud to say that we are not in need of any imported face masks and Personal Protective Equipment (PPE) in Abia State. Our brothers and sisters at home can and have produced our face masks/PPEs. The use of face masks in Abia state remains compulsory and offenders will be prosecuted.
"Once again, we are extremely proud of our medics and all the frontline officers. You shall remain the heroes of our time.
Bikonu Umunnem Ndi Abia, COVID-19 is serious, stay at home for now!
"The lockdown regulation in the state during the day, border closure and other associated measures remain in force in addition to the curfew."
Join the conversation
Opinions