OPINION : Constipation from election win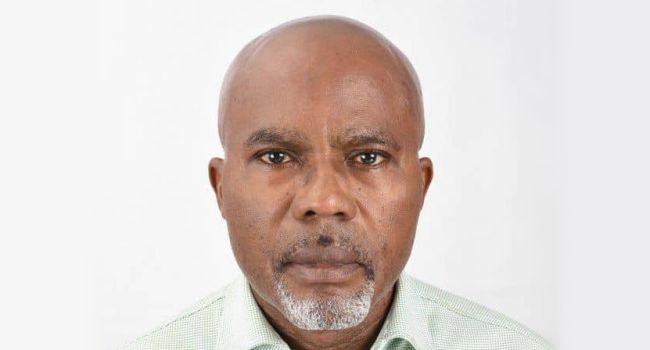 CRYSTAL balls will not be necessary in our march into Nigeria's tomorrow. It will be bumpy in the event that the third term of the All Progressives Congress [APC] or the first term of the regime of Alhaji Bola Ahmed Tinubu materializes. If both failed to happen given the dark and ominous clouds gathering over the horizon, the ride into tomorrow and the day after for Nigerians will still be daunting, bumpy, uncertain and perilous. Except for those who were declared winners by the Independent National Electoral Commission [INEC] in the general elections of February 25th and March 18th and their accomplices, there has been something eerie, unsettled and foreboding about the rest of the country. But for a few, it appears that the declared winners of the elections have been uncomfortable over their victories. And those who handed out the trophies are themselves unsure of the propriety of what they have done. The faces and the voices of the proxies of Tinubu whom INEC awarded the presidential trophy during the darkest hours [which are usually before the break of dawn]of March 1st [4 A.M] still do not exude confidence and assurance more than three weeks after the act. There is this Mahmud Jega, some writers prefix his name with the title of 'Prof', who appears to have been assigned the task of foraging the archives in search of records and voting patterns in the past to justify an electoral heist by the APC and Tinubu.
In spite of his best efforts, he comes out poorly because his comparisons end up misaligning. His outputs are usually made more pathetic because the contexts and epochs of the elections he references are markedly different. But the most egregious of his interventions in the public space is that he seldom identifies himself as a paid media adviser to Tinubu and the APC. The other vice, which may not be of his own making, is that this 'Prof.' Jega and his enablers do not bother that the unwary are misled into believing that he and the former INEC chairman, Prof. Attahiru Jega are one and the same person. Some people have had to assign unmerited and undeserving weight to his writings on some platforms in the assumption that the writer was the ex-INEC boss. We should have no issue with anyone justifying the pay for his day job. Also struggling to have victory sit well with him is another journalist, Mr. Bayo Onanuga.
Interrogating his principal's win in any form has driven this once 'activist journalist' to a fragile place, a place that would not bode well for him and for the country. Bayo Onanuga has expressed a willingness to be a promoter and exponent of ethnic cleansing, genocide and pogrom. Smarting from his difficulty in finding accommodation for their 2023 win, he has fired the first salvo ahead of the 2027 elections in Lagos. He told the Igbo that they will have themselves to blame if they [the Igbo] elect to participate in the 2027 elections in Lagos. Onanuga is Yoruba but he is not an indigene of Lagos state. He makes a mistake because he apparently does not know the make up of those he is threatening. But it is good that he is speaking because he gives an insight into the thinking of the Tinubu section, a minority at that, of the Yoruba nation. Thank goodness, the majority of the Yoruba are not as hateful and obnoxious as the Onanugas. It will be difficult to speak to the person and the issues of Mr. Femi Fani-Kayode in the context of this election victory that is turning into a nightmare for the victors. Fani-Kayode is everything that any human being, not just the decent ones, should aspire not to be. He eats his own vomit with a straight face. His personae is characterized by extreme instability. In politics he is unstable. In relationships of every hue he is unstable. In words he is unstable. In trust he is unstable. In promises he is unreliable. And in principles he is unfaithful. But he has built a reputation in being consistent in his inconsistencies. Fani-Kayode would say he would rather die than join the APC and next he joins the party.
READ ALSO:OPINION: World Autism acceptance week 2023
I hear you that he has freedom of association. He would say he would never support a Muslim-Muslim presidential ticket, then he becomes a spokesman for the same ticket before you bait an eyelid. He would say that the President, Maj-Gen. Muhammadu Buhari is a blood-thirsty sectarian tyrant. But soon after he would surface at the Presidential Villa for a photo op with that same blood sucker to recant and grovel.
He feels no obligations to explain his flip flops. We must give it to him: Fani-Kayode is a special breed who is a class on his own. How he manages to sleep at night must be a mystery, if he actually does. Even foreign missions in Nigeria are taking note of the extreme danger Fani-Kayode poses to the wellbeing of Nigeria. The usually taciturn British High Commission last weekend identified Fani-Kayode by name as a person of interest. For many observers, Festus Keyamo, whose name is in the roll of senior lawyers in Nigeria gives himself away as the most anxious, if not frightened by the win of Tinubu. Some wager that probably because he is a silk, he may be in dread of something others do not fully appreciate. It could also be that he is haunted by what he had said in the past against his new master and benefactor Tinubu, including alleged battles in court and unflattering media publications. After INEC chairman, Prof. Mahmood Yakubu, Keyamo was among the first set of persons who dared candidates who alleged that they were robbed in the presidential election to "Go to court". When some of them took his advice and went to court he became angry and flayed up. Now Keyamo cannot be restrained.
He now issues one statement per day and appears on any available television station to issue threats or to order the secret police-DSS- to arrest either Peoples Democratic Party [PDP] presidential candidate, Alhaji Atiku Abubakar or Labour Party's Peter Obi and his running mate Yusuf Datti Baba-Ahmad for charges ranging from fraud, incitement, delegitimizing their election win, to treason. Keyamo raves and rages claiming without providing any shred of evidence, given that he is supposed to be a senior advocate, that the whole essence of contesting the process and result of the February 25th presidential election in particular in the tribunal was to impugn the character of the person who was declared the winner and then to embarrass Nigeria. Permit us to use the cliche that a clear conscience fears no accusation. If the petitioners allege that the declared winner was not qualified ab initio to contest; that his certificates were forgeries or 'Oluwole' as we are wont to say here; that he had been linked to cocaine or heroine trafficking in another jurisdiction for which he was allegedly compelled to forfeit a hefty sum of money; or that the election was marred by fraud, and that INEC brazenly and flagrantly flouted it own rules and regulations which our courts have since recognized as subsidiary laws, the onus should be on the petitioners to prove their claims. And if they fail to prove the weighty allegations, the shame will be on them. But if it turns out that there are elements of truths in the charges, then the country deserves the odium it has brought upon itself by attempting to shoo a person who is so tainted into the highest office of the land.
We should do nothing to hinder the reels from rolling by crying wolf. After all, APC and Tinubu's genocide promoter-in-chief Onanuga was reported at the weekend as saying that the alleged drug crime by Tinubu happened more than 10 years ago. If his admission is true, should a drug lord ever be the President of a self-respecting country no matter the age of the crime?
AUTHOR:UGO ONUOHA
---
Articles published in our Graffiti section are strictly the opinion of the writers and do not represent the views of Ripples Nigeria or its editorial stand.
Join the conversation
Opinions
Support Ripples Nigeria, hold up solutions journalism
Balanced, fearless journalism driven by data comes at huge financial costs.
As a media platform, we hold leadership accountable and will not trade the right to press freedom and free speech for a piece of cake.
If you like what we do, and are ready to uphold solutions journalism, kindly donate to the Ripples Nigeria cause.
Your support would help to ensure that citizens and institutions continue to have free access to credible and reliable information for societal development.