REVIEW: Will Tinubu succeed where Buhari failed?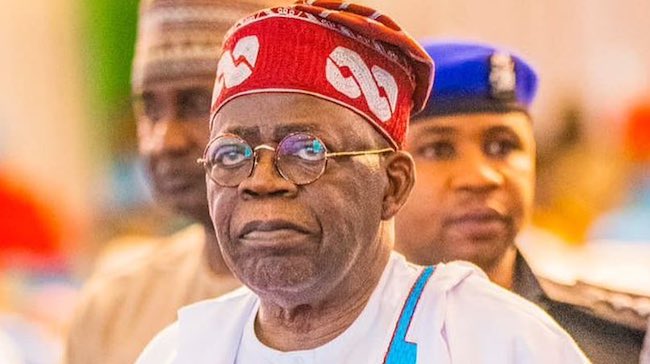 It's one thing to make campaign promises, it's another thing to fulfil them – and politicians are sweet talkers who make a lot of promises during campaigns, telling the electorate what they want to hear prior to the election. However, after the elections are over, the story sometimes changes.
This was the story of President Muhammadu Buhari's eight years tenure that brought more hardship, going by available statistics, than the goods he promised during his campaign for the presidential office in 2015 and 2019.
While Buhari, till his last days in office, will claim he kept to his campaign promises, which is to bring change to Nigeria, the question on the lips of many will be, what type of change; positive or negative?
The facts on ground show that he failed in more areas than he succeeded within the eight years, the reason why his government always directed attention of the nation to just infrastructure, where to some extent, he did commendable work.
These failures are what Tinubu intends to fix, but should Nigerians be hopeful in the career politician succeeding where Buhari failed?
Where did Buhari fail?
There are more than a handful of failures Buhari handed over to Tinubu on May 29, 2023. Tinubu is literally coming to pull the nation out of a ditch, and he has four years to do that before he tenders his result sheet to Nigerians in a plea for another four years.
Below are a few areas the Buhari administration failed, which the Tinubu government will have to deal with.
Volatile exchange rate
This is one of the factors driving up the cost of living in Nigeria. As an import-dependent country, Nigerians are struggling with imported inflation, as Buhari failed to stabilise the exchange rate and strengthen the Naira in eight years.
When Buhari took the reins in 2015, the Naira exchanged to the Dollar below N200 in the official and black markets, however, eight years after, the country's currency has devalued by 132.2% in the official window and 281% in the parallel market.
Buhari is leaving Tinubu with an official exchange rate of N464.51/$1, which means Nigerians now buy the USD at N464.51 kobo more than they did when he took over in 2015.
Also, in the black market, the parallel exchange rate has increased to N762 as of Friday, indicating the Dollar now cost Nigerians N562 more to buy, when compared to the rate his predecessor, Goodluck Jonathan handed Buhari.
The increase was not miraculous, but rather, caused by policies such as the restriction of forex for some imported goods, the ban of forex sale to the black market and the inability of Buhari to attract foreign investments into Nigeria.
Buhari had rolled out these policies to strengthen the Naira, but failed to achieve positive results. Tinubu has promised to reverse this, aiming to restore the official exchange rate of N300/$1 in the short term and N200/$1 four years after.
"My administration will collaborate with the Central Bank to harmonize the fiscal and monetary policy to achieve immediate stabilization of the value of the naira against the US dollars and other currencies and in the short term, strengthen the naira by boosting the supply of foreign currency and moderating demand.
"The short-term goal is to achieve a naira/dollar rate of 300 naira/US$ and gradually achieve a less than 200 naira rate over the next four years," Tinubu said in his manifesto.
Inability to attract foreign investments
Foreign investments have been drying up in Nigeria and this has been a cause for concern that Tinubu had to travel a week before his inauguration (he claimed) to speak to foreign investors, to table reasons for them to find Nigeria as an investable nation once again.
This is because foreign capital importation was around $35.25 billion when President Buhari assumed office in May 2015, however, in 2022, the international investment level has dropped to $5.32 billion.
Within eight years, foreign capital importation fell by $29.9 billion or 84.9 per cent, indicating foreign investors found Buhari's tenure unattractive for investments.
Recall that during this period, Buhari launched protectionist policies by closing Nigeria's land border and also restricting importers of some goods from accessing foreign exchange.
READ ALSO:REVIEW: Nigerians may lose jobs, revenue to CBN's 18% MPR
Similarly, foreign investors inability to repatriate their proceeds from Nigeria due to scarcity of foreign exchange discouraged investments.
While Tinubu is looking to lure foreign investors back, KPMG said the country will be unable to raise foreign capital in the first year of his administration, "While substantial reforms may yet be done to reverse the trend of declining foreign capital in the long term, we believe that in the meantime, the country will struggle to attract increasing foreign capital for most of 2023 and struggle to keep the exchange rate from depreciating further, unless it is able to boost its crude oil and non-oil exports, especially now that oil prices are once again rising," KPMG said.
High cost of living/unemployment
More Nigerians have fallen into poverty during Buhari's tenure due to the high cost of living in the country, as his administration's policies have driven inflation to historical levels.
Buhari took over Aso Rock when the country was in a single-digit inflation era. Jonathan handed him a 9% inflation rate, but Buhari will be leaving Tinubu with a 22.22% rate.
This had a disastrous impact on Nigerians, as the poverty rate increased from 40.1% in 2018/2019 to 63 per cent of Nigeria's population, according to data from National Bureau of Statistics (NBS) and the World Bank.
The World Bank estimated that there are 82.9 million poor Nigerians in 2018/2019, while the NBS reported in 2022 that the poverty population in the country had increased to 133 million.
According to the World Bank, development progress and poverty reduction have stagnated since 2015, "poverty may have started declining in the first part of the 2010s," but added that "this trend halted and then reversed around 2015."
During this period, high cost of living also affected businesses, as they have to pay more to remain in operation, as a result, companies were either cutting workforce or limiting investment that would have enabled them to employ, hence, unemployment rising.
The NBS had reported that unemployment rose from 23.1% in 2018 to 33.3% in 2020, but KPMG put the growth rate in 2022 at 37.7 per cent.
KPMG estimates that it will "rise further to 40.6%," during the first year of Tinubu's government.
Losing revenue to rising debt
Buhari's administration was heavily criticised for craving loans but failing to grow revenue, which has resulted in the government spending 80.6% of its revenue on service debt.
The country's debt service-to-revenue ratio is more than the World Bank's recommended 22.5% for low-income countries.
In 2023, Nigeria's Minister of Finance, Zainab Ahmed, said FG plans to reduce the country's ratio to 60%, however, with the country's debt expected to hit N77.8 trillion in 2023, KPMG stated that Nigeria will most likely spend 100% of its revenue to service debt.
Note that prior to Buhari's administration, Nigeria's debt profile was slightly above N10 trillion, but fast-forward to 2023, the country's debt profile will increase to N77.8 trillion (including the ways and means advances from the Central Bank of Nigeria (CBN) and the N8.8 trillion new borrowings for the 2023 budget).
The increase occurred due to Buhari's administration's excess deficit, which the Debt Management Office (DMO) complained about, as it rose to N10.78 trillion in 2023, from N1.62 trillion in 2015.
Buhari had tried to get Nigeria's external debt cancelled as former President Olusegun Obasanjo did, but his request was ignored by international creditors.
KPMG revealed that Tinubu will not rescue Nigeria from growing debt in the short term, as the significant debt piled up by Buhari's administration, which is eating into revenue, would force the new government to also depend on loans to finance capital projects.
Already, the Senate, on Saturday, two days before Tinubu took over, increased the CBN's ways and means advances to 15% from 5%, to enable the Federal Government to borrow more from the apex bank.
Strike over workers' wages
There are several unresolved disputes pertaining to workers' salaries that President Buhari also handed over to Tinubu. These disputes led to multiple strikes across their industries.
Buhari has the record for the longest strike by the Academic Staff Union of Universities (ASUU) compared to other presidents before him.
ASUU went on strike for 628 days, which is more than the 541 days during Obasanjo's administration, 359 days under Jonathan and 127 days during the late Umar Yar'dua's tenure.
Despite the 628 day strike, there are still unresolved ASUU disputes, as acknowledged by the President of the Nigeria Labour Congress (NLC), Joe Ajaero.
There is also the Doctors' dispute, "There is hardly any agreement that was conclusively decided and exhausted. That is why I pity the incoming administration because a lot of industrial crises seem to be looming," Ajaero said.
These are just a few of the issues Tinubu vowed to fix, stating that he will review major policies of the Buhari administration in order to make Nigeria more business friendly to foreign and local investors, a move that will increase jobs and improve the lifestyle of Nigerians – fingers crossed.
Join the conversation
Opinions
Support Ripples Nigeria, hold up solutions journalism
Balanced, fearless journalism driven by data comes at huge financial costs.
As a media platform, we hold leadership accountable and will not trade the right to press freedom and free speech for a piece of cake.
If you like what we do, and are ready to uphold solutions journalism, kindly donate to the Ripples Nigeria cause.
Your support would help to ensure that citizens and institutions continue to have free access to credible and reliable information for societal development.