2023 Presidency: Will Atiku Cheat Ndigbo, Again? Tufiakwa!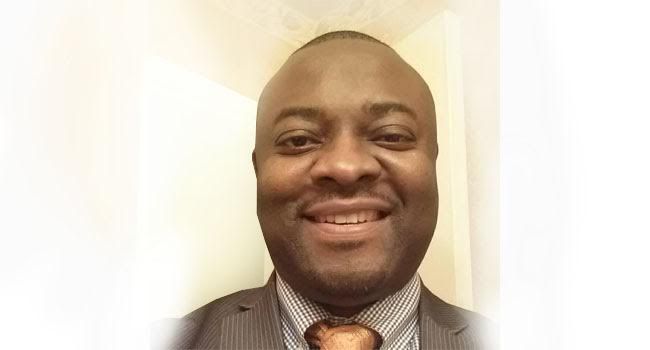 Enoch Powell was a great British Parliamentarian, a scholar and a writer who developed the maxim; 'All political lives, unless they are cut off in midstream at a happy juncture, end in failure, because that is the nature of politics and of human affairs." The refusal of Atiku Abubakar, to cut off his Presidential ambition midstream resulted in his political Nunc dimittis which was delivered by the Nigerian electorates in February 2019 and recently upheld by the Supreme Court.
From the onset, Atiku's greed and lack of integrity made him a flawed and weak contender to the Nigerian Presidency. Whether in 2019 or 2023, the truth remains that an opposition built around Atiku Abubakar is like a structure built on sinking sand. Anyone who has constructed a building knows how crucial the foundation is. If the base of the building is not straight and solid, the entire structure is in jeopardy. A crooked Atiku was never a solid political ground to erect a structure, hence the fall.
If while climbing a tree you insist on going beyond the top, the earth will be waiting for you. This was the summary of Atiku's checkered political history. Even the best dancer on the stage must retire sometime. However much it rains on you, no wild banana tree will grow on your head. No matter how many times Atiku runs for Nigerian President, he is bound to fail.
Atiku has been knocked down and pushed to the ground. I was, however, shocked to see Nigerians who for years kicked and called fellow citizens unprintable names like "Fulani slaves" at ease with a possible bid for 2023 presidency by Atiku Abubakar, a Fulani. What these Nigerians don't understand is that they are the real slaves who are happy to sell their birthright.
If a blind man says he will throw a stone at you, he probably has his foot on one. Apparently, Atiku is still nursing the ambition to run for president in 2023 because he sees Igbos as a vanquished people and believes that they will be too scared to present a credible Presidential candidate for the 2023 elections under the PDP.
There are no shortcuts to the top of the palm tree. Atiku was a shortcut, a terribly-crooked-short shortcut that could not take Igbos and Nigeria to the top of the palm tree. The cries of marginalization by Igbos will not end if they sell their birthright to Atiku in 2023. And to imagine that Atiku will run for Nigerian Presidency again? Tufiakwa!
Read also: Why Nigerians are not connecting with political leaders
If one has access to a professional wine-tapper, one should not use water as breakfast. We have professional wine-tappers across Nigerian and in Igbo land that we should say Tufiakwa to the suggestion that we should use contaminated-dirty water for breakfast come 2023.
If you think you have someone eating out of your hands, it is a good idea to count your fingers. I strongly believe that PDP is eating out of the fingers of the electorate in the southeast that presently constitutes its base. The Igbos in the PDP whose fingers were bitten off should be courageous and say Tufiakwa to Atiku's candidacy in 2023. He is a fool whose sheep run away twice.
Atiku Abubakar is a broken nail. If you are building a house and a nail breaks, do you stop building or do you change the nail?
Attachment is the great fabricator of illusions; reality can be attained only by someone who is detached. For Igbos in the PDP to take their rightful place at the top of the ticket in the 2023 Presidential election, they must start detaching themselves from the spell of Atiku Abubakar. The nail for the 2023 reconstruction project for PDP should be selected from the southeast.
I may not be a political heavyweight or a leader of any of the apolitical social-cultural Igbo group but I have words of wisdom that I hope will liberate Igbo people from the Atikulated political cocoon: you have been cheated once, don't be used again.
Per Rose Wynters, no woman could love a cheater and not pay the price for it. The plot to present Atiku again in 2023 in the price the Igbos in PDP may pay for not vehemently rejecting the neglect of the entire rank of the party leaders in the selection of the vice-presidential candidate in 2019.
Igbos should not be that beautiful lady who gave her heart to a man who loved her, who wanted to be with her, but, who ultimately was afraid of all she offered. The PDP should never be afraid of what a presidential candidate of Igbo extraction could offer Nigerians under their platform.
Should the PDP fail to zone their 2023 Presidential candidate to the Southeast, the Igbos should simply quit the party. No crying. The cheating should be seen simply as the key left in the mailbox. Should the PDP fail to zone the 2023 Presidential ticket to the Igbos, they should just move on to a new home, a new political platform, preferably the All Progressive Congress (APGA). There, they should build and nurture a political platform that will cater to the economic and infrastructural needs of Igbos.
If the chicken's egg cracks the palm kernel, the grinding stone is put to shame. The chicken's eggs and the money bags that have been jumping around, buying Presidential tickets should not be allowed to crack the palm kernel, again, in 2023. Igbos are the grinding stone in the PDP and should never be put to shame, again. Tufiakwa!
Finally, I want to remind the Igbos in PDP that it is only a medicine man that gets rich by sleeping and that the growing millet does not fear the sun. Ahmed Bola Tinubu is not sleeping. He has been moving around, flexing his political muscles, building political alliances, undaunted by the challenges he will face in his bid to secure the APC presidential ticket in 2023. The Igbos in PDP should, thus, stop sleeping. Igbos in the PDP should not out of fear of losing in 2023 go to sleep.
Igbos in the PDP cannot regain relevance by selling their birthright to Atiku or anyone else for that matter. So, now that Atiku's ship has completely submerged, an Igbo giant should emerge and carry the flag of the People's Democratic Party in the 2023 presidential race.
Per Chinua Achebe, when a person says yes, his Chi (personal god) says yes also.
Together, we can.
By Churchill Okonkwo…
Join the conversation
Opinions
Support Ripples Nigeria, hold up solutions journalism
Balanced, fearless journalism driven by data comes at huge financial costs.
As a media platform, we hold leadership accountable and will not trade the right to press freedom and free speech for a piece of cake.
If you like what we do, and are ready to uphold solutions journalism, kindly donate to the Ripples Nigeria cause.
Your support would help to ensure that citizens and institutions continue to have free access to credible and reliable information for societal development.