FEATURE… In the shadow of kidnappers: The story of Nigeria's albatross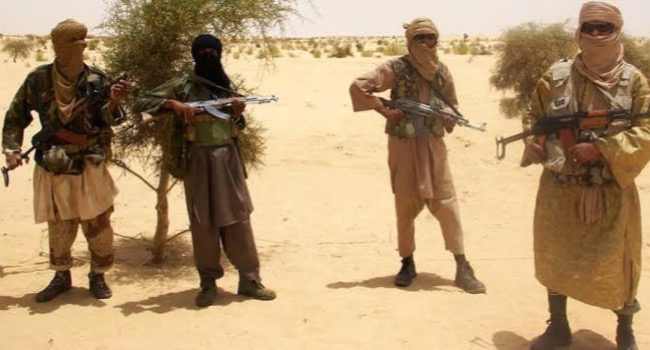 For decades, Nigeria has been grappling with a problem that has threatened the safety and stability of its people: kidnapping. The country has seen thousands of people abducted by criminal gangs each year, with some being held for ransom and others being killed. While this problem has its roots in the country's long history of instability and corruption, it has become a major issue in recent years.
Kidnapping is the unlawful taking and holding of a person against their will. However, the definition of kidnapping can vary by jurisdiction and can include additional criteria, such as the intent to ransom the person or to confine them for an extended period of time. In addition, there are different types of kidnapping, including child abduction, parental kidnapping, and stranger abduction.The use of hostage taking and kidnapping became prevalent in Nigeria starting in 1999 when the military handed over power to a civilian government.
The Niger Delta militans saw the political transition as an opportunity for them to renew their pressure of getting a part of the wealth of the Nigerian state to themselves.
Nigeria today ranks among the kidnapping hot spots of the world with over 3,000 people kidnapped in the first half of 2021 alone.
The case of Chibok schoolgirls kidnapping in 2014, was a high-profile case that received international attention and highlighted the problem of kidnapping in Nigeria. In April 2014, over 200 schoolgirls were kidnapped from a secondary school in the town of Chibok, in the north eastern state of Borno. The girls were taken by the Islamist militant group Boko Haram, who demanded the release of their members from prison in exchange for the girls' release. Many of the girls were later released or rescued, but over 100 are still missing.
Four years after the Chibok schoolgirls kidnapping, a similar incident occurred in Dapchi in 2018. In this case, over 100 girls were kidnapped from a secondary school in the town of Dapchi, also in the state of Borno. This case had many similarities to the Chibok kidnapping, and it highlighted the ongoing threat posed by Boko Haram. In this case, most of the girls were eventually released, but some of them were killed or are still missing. Five schoolgirls were said to have died on the same day of their abduction. These are just two examples of high-profile cases of kidnapping in Nigeria, but there are many other cases that have not received as much attention.
A month after, the girls were freed except one, a Christian girl named Leah Sharibu, believed to have not been released by the terrorist because she refused to abandon her faith and convert to Islam. In August 2018, an audio message was released by Leah Sharibu pleading for her freedom. Later, the parents disclosed that Boko Haram threatened to kill their daughter.
In February 2019, social media reported her death but on May 14, 2019, Leah celebrated her 14 birthday in Boko Haram custody, after she had spent over 400 days in captivity. In January 2020, Leah was reported to have given birth to a baby boy after being forcefully converted to Islam and married off to a Boko Haram commander.
READ ALSO:FEATURE: 'We lost our marital joy after he was diagnosed of sickle cell disease', parents lament ordeal of caring for sick child
Poverty is a major factor contributing to the problem of kidnapping in Nigeria. The country has one of the highest rates of poverty in the world, with over half of the population living in poverty. This situation has created a climate of desperation, which has led some people to resort to crime, including kidnapping. Poverty also limits access to education, which makes it harder for people to find legitimate work and can lead them to join criminal gangs.
Another factor contributing to the problem of kidnapping in Nigeria is corruption. Corruption is widespread in the country, with bribes and kickbacks being common at all levels of society. This corruption makes it difficult for people to trust the police or other authorities, which means that they are less likely to report crimes like kidnapping. It also means that the justice system is not functioning properly, and this lack of accountability makes it easier for criminal gangs to operate. Transparency International in the year 2014, ranked Nigeria 136 out of 174 on the list of corrupt nations in the world.
Criminal gangs are a key factor in the problem of kidnapping in Nigeria. These gangs are often well-organized and have links to drug trafficking and other criminal activities. They use kidnapping as a way to finance their operations, and they have become increasingly sophisticated in their methods. In some cases, these gangs are even being supported by corrupt officials, which makes it even harder to combat the problem.
Kidnapping has had a significant negative impact on Nigeria's economy. It has led to a decrease in investment, as businesses are reluctant to operate in a country with such a high level of insecurity. It has also taken a toll on human capital, as skilled workers have left the country in search of a safer environment. And it has created a climate of fear, which has led to a decline in tourism and other forms of revenue. All of this has had a devastating effect on the country's economy, and it is one of the main reasons why Nigeria has struggled to develop. A number of multinational corporations have pulled out of Nigeria due to the high level of insecurity caused by kidnapping. These corporations have taken their investment capital and jobs elsewhere, and this has had a significant impact on the country's economy.
In addition, skilled workers have been leaving Nigeria in large numbers, as they seek safety and better opportunities elsewhere. These workers often have valuable skills and training that are difficult to replace, and their departure has a negative effect on the economy.
And finally, the climate of fear has led to a decline in tourism.
The experience of being kidnapped can be extremely traumatic, and it can have a lasting effect on both the physical and mental health of victims. Many victims have reported suffering from post-traumatic stress disorder, depression, and other mental health issues after their ordeal. In addition, the families of victims often face financial difficulties as a result of the kidnapping, as they may have to pay ransom money or cover the costs of medical care.
Kidnapping is often linked to the use of child soldiers, as many of the girls who are kidnapped are recruited into Boko Haram's ranks. This is a serious human rights violation, and it has a devastating effect on the children who are forced to take part in the conflict. They are often exposed to violence and forced to commit atrocities, which can have long-term consequences for their mental health and development. It is also worth noting that the use of child soldiers is not limited to Boko Haram, but is a problem in many parts of Nigeria.
The United Nations has been active in providing humanitarian aid and assistance to victims of kidnapping. In addition, the United States and other countries have provided support to the Nigerian government in its efforts to combat kidnapping and other forms of violence. However, some critics have argued that more needs to be done, particularly in terms of addressing the underlying causes of conflict and instability in Nigeria.
In conclusion, it is clear that kidnapping is a serious problem in Nigeria, with far-reaching consequences for the country and its people. The problem cannot be solved overnight, but there are steps that can be taken to improve the situation. These include addressing the root causes of the problem, such as poverty and inequality, as well as improving security and law enforcement. In addition, the international community has an important role to play in providing support and assistance to Nigeria. With these efforts, it is possible to build a brighter future for Nigeria and its people.
By Ibrahim Azeezat Bukola
Bukola is of the Mass Communication department, Prince Abubakar Audu University, Kogi State
Join the conversation
Opinions
Support Ripples Nigeria, hold up solutions journalism
Balanced, fearless journalism driven by data comes at huge financial costs.
As a media platform, we hold leadership accountable and will not trade the right to press freedom and free speech for a piece of cake.
If you like what we do, and are ready to uphold solutions journalism, kindly donate to the Ripples Nigeria cause.
Your support would help to ensure that citizens and institutions continue to have free access to credible and reliable information for societal development.