Burkina security forces hunt for perpetrators of mosque attack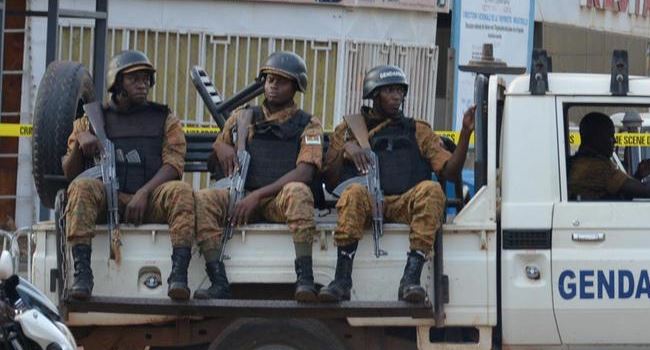 Security forces in Burkina Faso are now on the hunt for terrorists who opened fire on a mosque in the northern part of the country.
The incident claimed the lives of 19 people and seriously injured two others.
Sources said the gunmen opened fire at scores of people when they entered the Grand Mosque in the village of Salmossi on Friday evening as those inside were praying.
According to the sources,  the shelling by the attackers prompted many locals to flee the village which is close to the Malian border.
READ ALSO: Tanzanian President charges officials to take action against men who impregnated 229 school girls
One resident from the nearby town of Gorom-Gorom said: "Since this morning, people have started to flee the area."
Burkina Faso has been rocked by jihadists' attacks over the years, with over a hundred people said to have been killed in the process.
Join the conversation
Opinions