Myanmar military orders raid of leader Suu Kyi's party headquarters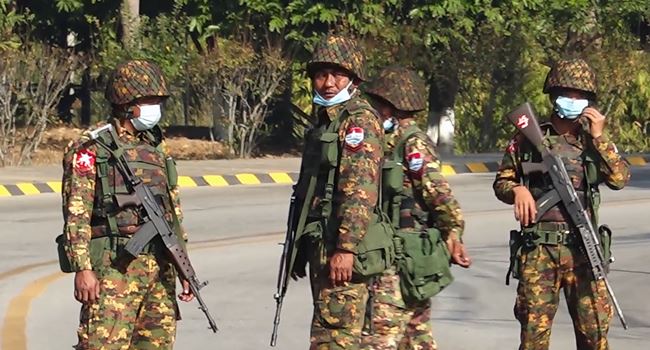 Myanmar's military dictator has ordered a raid on the Yangon headquarters of the ruling National League for Democracy (NLD) – the party of detained elected leader Aung Suu Kyi Kyi.
The raid according to a statement issued on Wednesday morning by the NLD was carried out late on Tuesday night.
"The military dictator raided and destroyed NLD headquarters at around 9.30pm (15:00 GMT)," the National League for Democracy announced in a short statement on its Facebook page.
READ ALSO: Myanmar military blocks Facebook, social media, accuse people of using platforms to create 'instability'
"The raid was carried out by about a dozen police personnel, who forced their way into the building in the commercial capital after dark," elected lawmakers said.
The raid which took place as people returned to the streets of Naypyidaw, Myanmar's remote capital, in protest against the coup was also condemned by the United States of America.
"We strongly condemn violence against demonstrators," US State Department spokesman Ned Price told reporters in Washington, DC. "All individuals in Burma have rights to freedom of expression, association, peaceful assembly, including for the purposes of peaceful protest."
Join the conversation
Opinions